Find more resources in your city!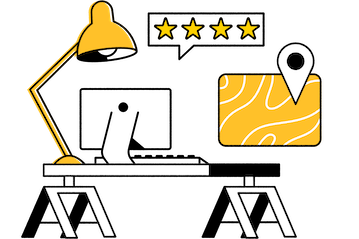 Start Exploring
Should your business be here?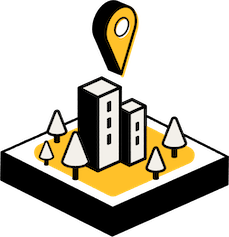 Add your business
What's the most popular Medicare Advantage network choice for seniors in Los Angeles?
Original Medicare consists of Part A hospital insurance and Part B medical insurance, both of which are available through the government. However, Part C allows private health insurers to offer comparable coverage with added perks such as vision benefits and prescription drug coverage. These products are called Medicare Advantage Plans and may be the right choice for your loved one. Here are the most popular Advantage Plans in California:
Largest Medicare Advantage plans in California by number of covered seniors
Blue Shield of California
Centene
Kaiser Permanente
SCAN Health Plan
UnitedHealthcare
Blue Shield of California may be the most popular option statewide, but that doesn't automatically mean it's the right option for your loved one. The downside of Part C plans is that seniors are limited to a specific network of healthcare providers. A Los Angeles Medicare broker can help your senior determine if their current physicians would be considered in-network or if they are willing to switch doctors for the benefits of a Medicare Advantage Plan.
What are some facts that seniors in Los Angeles should know?
Everybody knows that Medicare is health insurance for older Americans but the particulars often elude us. One of the biggest benefits of working with a licensed Medicare broker in LA is that they can help seniors understand precisely what is available to them. Here are some of the biggest misconceptions associated with Medicare:
Frequently misunderstood Medicare facts
Did not know that Medicare covers COVID tests and treatments.
Mistakenly believe that Medicare covers long-term health care.
Did not know that Medicare premiums vary.
With more than half of surveyed seniors not realizing that Medicare premiums vary, the general public's knowledge of the system is low. That could also mean your loved one is paying too much, but don't worry. A Medicare broker in Los Angeles could walk them through all of their options including the pros and cons of Part D prescription drug coverage and the benefits of a Plan G Medicare Supplement Plan to help them find affordable health insurance.
Where can I find reliable health insurance and Medicare brokers in Los Angeles?
If you aren't sure how to find a health insurance broker in Los Angeles, our comprehensive guide to finding a Medicare broker is a fantastic place to start. Our guide covers everything from how to start a conversation about health insurance with your loved one to what to look for in a great Los Angeles Medicare broker, all written in easy-to-understand language. For example, you should choose an independent Medicare broker in LA because they can generally offer more choices than someone who works for a specific insurance company. A great broker can also help your loved one look at other options such as Medicaid or the insurance provided by their employer and compare them to Medicare plans. It's all about finding your loved one the right plan for their unique circumstances.
Los Angeles's most knowledgeable health insurance and Medicare brokers
We understand that it can be tough to trust a Medicare broker in Los Angeles with something as important as your loved one's health insurance coverage, but they have expertise that you do not. Please use the free Los Angeles health insurance resources available on Seasons to help your loved one secure the coverage they need today.