Find more resources in your city!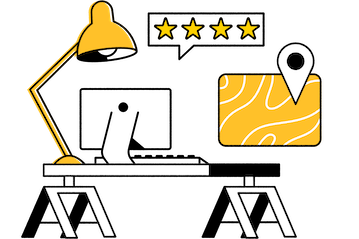 Start Exploring
Should your business be here?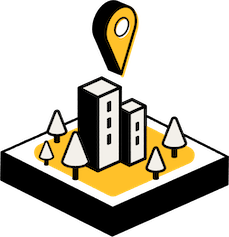 Add your business
What's the most popular Medicare Advantage network choice for seniors in Lexington?
Original Medicare is still the most common choice for seniors. It consists of Part A (hospital coverage) and Part B (medical coverage). An increasingly popular choice, however, is Medicare Part C, or a Medicare Advantage Plan. This plan includes the same coverage as Parts A and B along with other benefits like prescription drug, vision, and dental coverage. The five most popular Medicare Advantage Plan providers in Kentucky are listed below.
Largest Medicare Advantage Plans in Kentucky by number of covered seniors
Humana Insurance Company
Compcare Health Services Insurance Corporation
Wellcare Health Insurance Company Of Kentucky, Inc.
Sierra Health And Life Insurance Company, Inc.
Arcadian Health Plan, Inc.
It's important to note that when your senior chooses a Medicare Advantage Plan, they will be locked into using the doctors in the provider's network. Choosing the right plan is important and involves a lot of research. Fortunately, a Medicare broker in Lexington can do all the research for you and your loved one to make sure that they can continue to see all their current healthcare providers under the Medicare Advantage Plan they choose.
What are some facts that seniors in Lexington should know?
There are a lot of facts about Medicare that the average senior doesn't know. To start with, does your senior know what Medicare does and doesn't cover? How about when they are eligible for Medicare and when they are able to enroll in Medicare? Do they understand what Medicare coinsurance is? These are just a few questions many seniors have about Medicare. See below for a list of frequently misunderstood Medicare facts.
Frequently misunderstood medicare facts
Did not know that Medicare covers COVID tests and treatments.
Mistakenly believe that Medicare covers long-term health care.
Did not know that Medicare premiums vary.
One area of Medicare that is frequently misunderstood is Medigap coverage, or Medicare Supplemental Plans, like Plan G. This, like the Medicare Advantage Plan, is provided by private insurance and comes at a cost, which is determined by the provider. Plan G includes benefits like paying for coinsurance and copayments, for Parts A and B, blood, deductibles for Part A (but not Part B), and foreign travel emergencies. A Lexington Medicare broker can work closely with your senior to determine if the coverage offered is worth the cost of the coverage based on their individual circumstances.
Where can I find reliable health insurance and Medicare brokers in Lexington?
When you're looking for a Lexington Medicare broker, make sure any candidate you consider has a Kentucky health insurance license. This is easy to find out with a quick Google search because it's public information. Also, know that there are captive agents and independent brokers. An independent broker will give the senior in your life more options because they are not beholden to a particular insurance company. You certainly want to avoid any Medicare broker in Lexington who pressures your loved one to purchase a particular Medicare product or who asks for private banking information.
To find out more, check out our comprehensive guide to choosing a health insurance broker.
Lexington's most knowledgeable health insurance and Medicare brokers
Helping your loved one find a qualified health insurance broker in Lexington is one way to help them live an independent, dignified life as they grow older. Making sure their healthcare comes first is an essential part of caring for them as they age in place. Use our free Lexington Medicare resources to start your search today.