Find more resources in your city!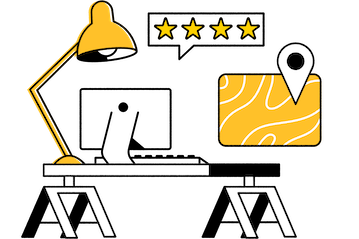 Start Exploring
Should your business be here?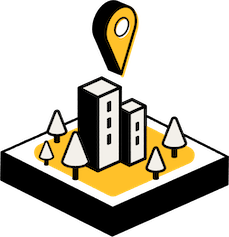 Add your business
What's the most popular Medicare Advantage provider choice for seniors in Lansing?
Many seniors are opting to sign up for Medicare Advantage, also known as Medicare Part C. While offered by private insurance companies, Medicare Advantage plans comply with the rules of Medicare. They cover all that Medicare does while also offering other perks, such as dental and vision coverage. The following companies are the most popular Medicare Advantage insurers in Michigan:
Largest Medicare Advantage Plans in Michigan by number of covered seniors
Blue Cross Blue Shield of Michigan
Priority Health
Blue Care Network of Michigan
Health Alliance Plan of Michigan
Humana dental Insurance Company
Medicare Advantage has perks like a yearly limit on out-of-pocket costs, but you can also enjoy that benefit by signing up for a Medicare Supplement Plan (Medigap). Medicare Advantage may have lower premiums for certain conditions, but it also restricts your senior to in-network doctors, which is less convenient. If you're not sure whether Medicare Advantage is right for your older adult, speak with a Medicare broker in Lansing.
What are some facts that seniors in Lansing should know?
Many older adults are not familiar with the benefits and restrictions of Medicare. A lack of knowledge of what Medicare involves is one reason many older adults go uninsured. For example, many people don't know that there are 10 Medicare Supplement Plans, making Medicare very customizable. Here are some common misconceptions about Medicare:
Frequently misunderstood medicare facts
Did not know that Medicare covers COVID tests and treatments.
Mistakenly believe that Medicare covers long-term health care.
Did not know that Medicare premiums vary.
There's no reason any senior should go uninsured when Medicare is an available and affordable option. A Medicare broker in Lansing can help clear up myths and misunderstandings about Medicare and explain what each part of Medicare offers. They can also advise you which Medicare Supplement Plan to sign up for.
Where can I find reliable health insurance and Medicare brokers in Lansing?
A Lansing Medicare broker is highly knowledgeable in the different plans available in Michigan and can give you in-depth information and insight. It's essential to choose a licensed broker, though. Conducting a Google search will usually be enough to find out if a broker is licensed to operate in Michigan. A Google search can also help you uncover their website and online profiles, where you can read testimonials and reviews from previous customers. Stay away from brokers that seem pushy or try to get you to sign up for a plan you didn't ask for, and remember that brokers do not charge you directly and will never ask you to pay a fee. You should also ask the broker for references and follow up on them. Speak to several brokers; you don't have to go with the first one you talk with.
Our comprehensive guide to finding a Medicare broker will give you a lot more information.
Lansing's most knowledgeable health insurance and Medicare brokers
Knowing your older loved one is insured and will be covered in the case of an emergency will give you and the rest of the family peace of mind. There's no reason to delay when a Lansing Medicare broker can help remove the hassle and confusion of signing up for Medicare. Browse our free Lansing Medicare resources today.