Find more resources in your city!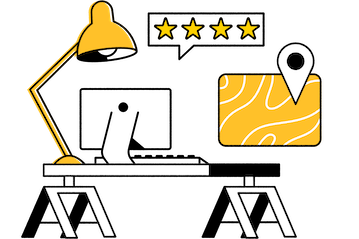 Start Exploring
Should your business be here?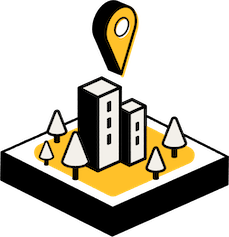 Add your business
What's the most popular Medicare Advantage network choice for seniors in Hartford?
Medicare Advantage plans always provide the basic services covered by Parts A and B of Original Medicare but may offer additional perks such as prescription drug coverage, vision and hearing insurance, and dental insurance. There may also be lower out-of-pocket costs, and a Medicare broker in Hartford can help your loved one determine if an Advantage plan would be right for them. Here are the most popular providers in Connecticut:
Largest Medicare Advantage plans in Connecticut by number of covered seniors
Aetna
Anthem
EmblemHealth
UnitedHealthcare
WellCare
Health insurance is not a popularity contest though, so your loved one shouldn't choose any of the providers above just because others have. Instead, a Hartford-New Haven Medicare broker should look at your senior's favorite doctors and determine if they would be considered "in-network" in an Advantage Plan. If not, a Medicare broker in Hartford can help them weigh the pros and cons of changing doctors to accommodate an Advantage plan.
How much should seniors in Hartford and across the country expect to spend out-of-pocket each year?
Some people assume that Medicare covers all healthcare-related expenses for free, but it operates like any other health insurance policy. Seniors pay a monthly premium and may have co-pays and deductibles depending on the plan they choose. These out-of-pocket costs can add up swiftly as illustrated by the table below:
Your loved one probably doesn't have that kind of money to waste, so one of the best reasons to compare plans with a professional Hartford Medicare broker is to figure out how to reduce out-of-pocket expenses without compromising coverage. With so many plans to consider, a Medicare broker in New Haven can find something that works for your senior.
Where can I find reliable health insurance and Medicare brokers in Hartford?
Seasons is a trustworthy resource dedicated to helping seniors find everything from safe and reliable senior transportation to hospice care, and our comprehensive guide to finding Medicare brokers provides valuable insight into finding a great Hartford-New Haven Medicare broker. For instance, you should look for an independent health insurance broker in Hartford because they have no incentive to sell you one plan over another. Likewise, your senior's New Haven Medicare broker should be easy to communicate with, knowledgeable in all things Medicare, and hold a valid license in the state of Connecticut. We've also listed a few red flags to watch out for like pushy salespeople who try to rush your loved one or asking for banking information upfront.
Hartford's most knowledgeable health insurance and Medicare brokers
We understand the temptation to try and help your loved one with health insurance yourself instead of relying on a Hartford Medicare broker, but the system is too complex for that. Our free Hartford Medicare resources make it easy to start researching local brokers, so please use them to find a great fit for the senior in your life.