Find more resources in your city!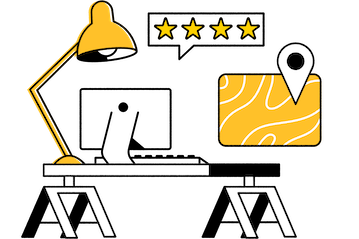 Start Exploring
Should your business be here?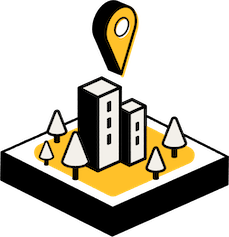 Add your business
What's the most popular Medicare Advantage network choice for seniors in Harrisburg?
Medicare Advantage Plans available from private insurers under Part C may offer lower out-of-pocket costs or perks like dental coverage that aren't available from traditional Medicare, but participants are locked to a specific network of healthcare providers. A Medicare broker in Harrisburg can help your loved one determine if the tradeoff would be worth it for them. Here are the most popular Advantage plans in Pennsylvania:
Largest Medicare Advantage plans in Pennsylvania by number of covered seniors
Aetna
Geisinger Health Plan
Highmark
Independence Blue Cross
UPMC Health Plan
Aetna might be a popular choice throughout the state, but that doesn't automatically make it right for your senior. The best thing to do is sit down with your loved one to compare their options, ideally with the expert guidance of a health insurance broker in York who can patiently explain each plan's pros and cons. For example, your senior may not want an Advantage plan if their doctors aren't in the network.
What kind of coverage do seniors in Harrisburg and beyond have?
Some people see Medicare as a choice between public and private health insurance, but the truth is that many seniors combine Medicare (or Medicaid) with additional coverage from a private insurer. For example, a Medicare broker in Lebanon might recommend a Plan G Medigap option to seniors who would struggle to pay for their share of costs under Medicare. The chart below looks at the health insurance coverage status of seniors:
Combining public and private coverage adds an extra layer of complexity to an already confusing system, so please use our resources to find a licensed Harrisburg Medicare broker. An experienced health insurance broker in Lancaster will help your loved one find the right combination of plans to maximize coverage while minimizing out-of-pocket costs.
Where can I find reliable health insurance and Medicare brokers in Harrisburg?
Our comprehensive guide to finding health insurance brokers covers everything you need to know to discuss Medicare with your loved one, find a licensed Medicare broker in Harrisburg, and ultimately find the coverage your loved one deserves. For instance, we recommend looking for an independent York Medicare broker because they will be able to present your loved one with more options than an agent working for a particular insurance company. Your senior shouldn't have to share sensitive financial info with their health insurance broker in Harrisburg either, so anyone who asks for it is immediately suspect. Finally, your senior should feel comfortable talking to their Lebanon Medicare broker and any other caregivers in their lives.
Harrisburg's most knowledgeable health insurance and Medicare brokers
Seasons understands that you don't get to spend as much time as you would like with your loved one, and the last thing you want to do when you're together is talk about health insurance. Still, our free Harrisburg Medicare resources can help you find your loved one great coverage at an affordable price. Isn't that worth a little of your time?