Find more resources in your city!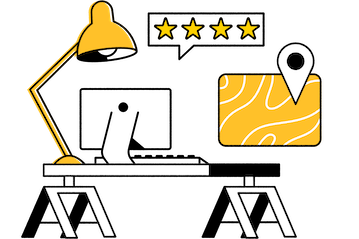 Start Exploring
Should your business be here?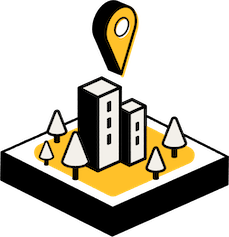 Add your business
What's the most popular Medicare Advantage provider choice for seniors in Greenville?
Many people have heard of Medicare Advantage (Part C), but don't know much about this unique plan. This coverage, offered through private insurers, combines Original Medicare, which constitutes Part A (hospital insurance) and Part B (medical insurance), with Part D (prescription drug insurance). It also often includes coverage for dental, vision, and hearing along with health and wellness programs. The following CMS information outlines the most popular Medicare Advantage plans in North Carolina:
Largest Medicare Advantage Plans in North Carolina by number of covered seniors
United Healthcare of Wisconsin
Humana Insurance Company
Aetna Life Insurance Company
Humana Medical Plan
Blue Cross and Blue Shield of North Carolina
Since there are so many great Medicare Advantage options available, it's good to work with a Medicare broker in Greenville who can help sort through them all. They can also help your older loved one decide if they'd rather look into private insurance or Original Medicare. The more time your senior spends searching for coverage with a Greenville Medicare broker, the easier it will be for them to secure the right plan.
What do seniors in Greenville choose as the most common Medicare Supplement Plans?
While Original Medicare is a popular health insurance option, it could bring financial challenges to beneficiaries who face unexpected out-of-pocket costs. As a result, many beneficiaries opt to purchase a supplemental plan to cover the deductible, coinsurance, copayments, and other expenses. In fact, only 19% of Original Medicare beneficiaries are without supplemental coverage. Some choose to purchase a Medicare supplemental plan (Medigap) like Plan G. Here is a look at the most common Medicare supplemental plans:
One of the many ways a Medicare broker in Greenville can help your senior is by going over the many private insurance and Medicare options available. This can help your older loved one make an informed decision regarding whether Original Medicare, Medicare Advantage, Medigap Plan G, Plan N, or a private option is best for them.
Where can I find reliable health insurance and Medicare brokers in Greenville?
Before beginning your search for the right health insurance broker in Greenville, Jacksonville, Morehead, or another nearby city like New Bern or Washington, it's important to learn more about your senior's health insurance and health care needs. You'll want to have a good idea of their budget for the deductible, monthly premiums, and out-of-pocket expenses. It's also important to know their pre-existing conditions so that when you find a Greenville Medicare broker, you can make clear to them the level of coverage your senior will need.
As you start your search for prospects, you can make sure they're qualified for the job by confirming via a simple Google search that they have a North Carolina health insurance license. You'll want to look for independent brokers as opposed to captive agents since independent brokers can offer their customers more options. Be sure to avoid any brokers who ask for your senior's private banking information, try to discuss plans you haven't asked about, or try to use pressure tactics to choose a particular plan.
Get even more information about picking a qualified Medicare broker in Greenville by reviewing our comprehensive guide to finding a Medicare broker.
Greenville's most knowledgeable health insurance and Medicare brokers
There's no better time to begin your search for a skilled health insurance broker in Greenville. Your senior deserves access to coverage that helps them age in place happily and gracefully. We're eager to assist you with locating a great broker in the area. Browse our free Greenville Medicare resources to find help for your older loved one today.