Find more resources in your city!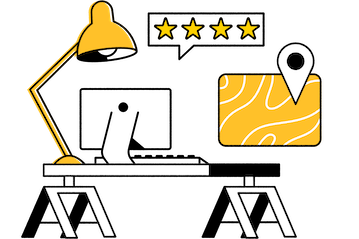 Start Exploring
Should your business be here?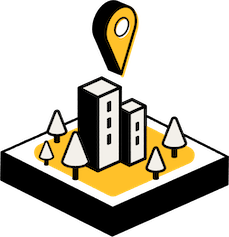 Add your business
What's the most popular Medicare Advantage network choice for seniors in Fresno?
Medicare Part C, known as Medicare Advantage, is a plan that private insurance companies run. It covers Medicare Part A (hospital insurance) and Medicare Part B (medical insurance) and other services like prescription medications, vision, dental, and more. It's increasingly popular mainly because it tends to reduce out-of-pocket costs. The most popular Medicare Advantage companies in California are listed below:
Largest Medicare Advantage Plans in California by number of covered seniors
Kaiser Foundation Health Plan, Inc.
UnitedHealthcare Of California
Scan Health Plan
Blue Cross Of California
California Physicians' Service
The one aspect of Medicare Part C to keep in mind is that your loved one will be limited to the doctors and other healthcare providers that are in the Medicare Advantage network they choose. The research to find out which network is best for your loved one involves finding out which companies cover all their current healthcare providers. This could be exhausting, but you don't have to worry about that if you connect your loved one with a Medicare broker in Fresno.
What kind of coverage do seniors in Fresno and beyond have?
The table below shows the percentage of seniors who have had health insurance through private and public options for the past few years. While both options are increasing, which is very positive, the rate of seniors with private health insurance is raising faster than that of public options. This could be due in part to Medicare Part C, or the Medicare Advantage Plan, which is becoming so popular with seniors.
There are other popular Medicare plans available, such as Medicare Supplemental Plans like Plan G. Plan G covers things like coinsurance, the deductible for Medicare Part A, excess charges, and even foreign travel emergencies. A professional Visalia or Fresno Medicare broker can help your loved one do the math to figure out if a Medicare Supplemental Plan is worth the money it costs based on their individual needs.
Where can I find reliable health insurance and Medicare brokers in Fresno?
First, you want to make sure any health insurance broker in Fresno that you consider has a California health insurance license. This shows you that they are knowledgeable about the health insurance plans that your senior will be discussing with them. You can easily find out if they have the license by checking on Google. Some brokers are called captive agents, and you might want to steer clear of them. They won't typically present all of your loved one's options and might miss a better plan for them. You should also stay away from a Fresno Medicare broker if they are pushy about certain plans or if they ask for banking information or payment for their services.
For further information on when and how to find a reputable Medicare broker in Fresno or Visalia, check out our free comprehensive guide to choosing a health insurance broker.
Fresno's most knowledgeable health insurance and Medicare brokers
Access to healthcare is essential for seniors, and as confusing as it may be, Medicare is an excellent option for all seniors in the U. S. If your loved one is having a hard time navigating all the options that come with being eligible for Medicare, use our free Fresno health insurance resources to connect them with a Medicare broker who can help.