Find more resources in your city!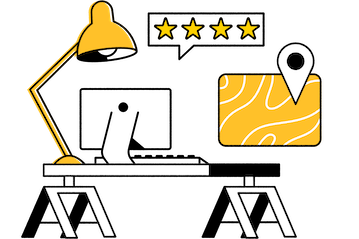 Start Exploring
Should your business be here?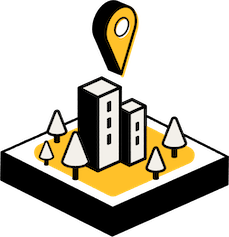 Add your business
What's the most popular Medicare Advantage provider choice for seniors in Erie?
According to recent data, Aetna Health is the most popular Medicare Advantage provider in the Keystone State. This might be due to a range of factors, including more affordable plans, better coverage, and unique benefits that other companies do not offer. That being said, one of the only ways to accurately determine the merits of a particular provider is to get advice from an Erie Medicare broker.
Largest Medicare Advantage Plans in Pennsylvania by number of covered seniors
Aetna Health Pennsylvania
University of Pittsburgh Medical Center Health Plan
Highmark Senior Health Company
Aetna Life Insurance Company
HealthAssurance Pennsylvania
Even though Aetna Health is the most popular choice, your senior may have unique healthcare requirements that this provider's plan might not cover. Compared to simply choosing the most popular provider in your state, a health insurance broker in Erie can help you choose the most appropriate choice based on your senior's specific circumstances.
What are some facts that seniors in Erie should know?
Aside from connecting you with the most appropriate health insurance options, a Medicare broker in Erie can educate you about various aspects of Medicare. For example, recent data shows that the majority of Americans have no idea that Medicare covers COVID tests and treatments. In addition, almost 60% have no idea that Medicare premiums can vary.
Frequently misunderstood medicare facts
Did not know that Medicare covers COVID tests and treatments.
Mistakenly believe that Medicare covers long-term health care.
Did not know that Medicare premiums vary.
Once your Medicare broker in Erie helps clear up these misunderstandings, it becomes easier to proceed with confidence. Sometimes, caregivers avoid exploring their Medicare options because of these misunderstandings. Often, greater education on this subject helps caregivers realize that not only is health insurance more effective than they thought, but also more affordable.
Where can I find reliable health insurance and Medicare brokers in Erie?
Even if you live in a rural area, finding a reliable health insurance broker should be relatively straightforward. There are various free Erie Medicare resources that make this process easier, including free online listings that include detailed information and reviews. Seasons offers many of these free Erie health insurance resources, including a comprehensive guide to choosing a Medicare broker. Finding a Medicare broker is easier when you know what to look for. An AHIP certification ensures that your broker has passed an annual exam with a passing grade of 90% or higher. You should also consider candidates that have many years of experience, as these individuals are more likely to be familiar with the subtleties of the health insurance world. If you're concerned about the cost of health insurance brokerage, you should know that these individuals tend to offer their services free of charge. This is because they get paid directly from insurance companies in the form of a commission fee.
Erie's most knowledgeable health insurance and Medicare brokers
If you're ready to organize health insurance for your loved one, it's never been a better time to get started. The sooner you put this important system in place, the sooner you can feel confident about your senior's future healthcare options. The last thing you want is to scramble for insurance at the last minute, so check out Seasons today to find nearby options in your area.