Find more resources in your city!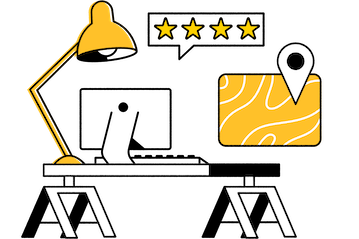 Start Exploring
Should your business be here?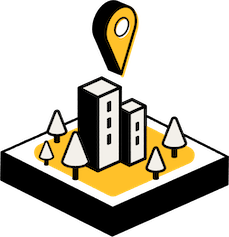 Add your business
What's the most popular Medicare Advantage network choice for seniors in Denver?
One of the most confusing aspects of Medicare is often Plan C, or Medicare Advantage plans. These plans are offered by private insurance companies but are required by law to provide the same services as Original Medicare (Part A's hospital insurance and Plan B's medical insurance). They may offer additional perks such as vision coverage and help paying for prescription drugs (Part D) as well. Here are the most popular plans in Colorado:
Largest Medicare Advantage plans in Colorado by number of covered seniors
Aetna
Denver Health Medical Plan
Humana
Kaiser Permanente
UnitedHealthcare
Seniors with Part C coverage may have lower out-of-pocket costs plus the additional benefits described above, but their care must be provided by an in-network physician which may or may not include their current doctor. A Medicare broker in Denver can help you and your loved one determine if an Advantage plan would be right for the senior in your life.
What do seniors in Denver choose as The most common Medicare supplement plans?
If you decide against a Medicare Advantage plan for your loved one, you might want to look into a supplement plan such as Part G. These "Medigap" plans are designed to help seniors pay for their share of the costs of Original Medicare and are standardized, meaning that Plan G coverage is always the same regardless of which insurer you choose. Here are the most popular Medicare supplement plans in Colorado:
Every senior has different healthcare needs, so Plan G might not be right for your loved one just because it's a popular choice in the state overall. A Denver Medicare broker can help you sort through your senior's options and find the coverage that provides your loved one with the health insurance they need with out-of-pocket costs as low as possible.
Where can I find reliable health insurance and Medicare brokers in Denver?
Our comprehensive guide to finding a Denver Medicare broker is a great place to start. It includes everything you need to know to approach the topic with your loved one, choose a licensed health insurance broker in Denver, and ultimately find the coverage that makes the most sense for your older adult.
For instance, we recommend choosing an independent Medicare broker in Denver because they will be able to offer more options than a captive agent who works for a particular insurer. We also advise looking out for certain red flags that indicate a broker may not have your senior's best interests in mind. If they aggressively push a plan that you have expressed no interest in, seem unable to describe the differences between hospital insurance (Part A) and prescription drug coverage (Part D), or just give you a bad feeling, take your business elsewhere.
Denver's most knowledgeable health insurance and Medicare brokers
Health insurance in the United States can get confusing and Medicare is no exception. If you want to make sure that your loved one purchases the right plan for their needs, Seasons provides free Denver Medicare resources to start on the right track. Please use them today to help your senior enjoy as many healthy years as possible.