Find more resources in your city!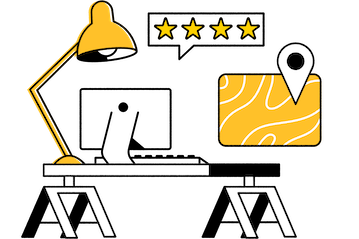 Start Exploring
Should your business be here?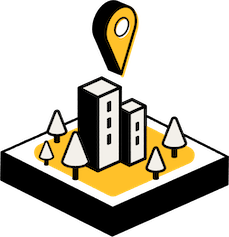 Add your business
What's the most popular Medicare Advantage network choice for seniors in Columbia?
Medicare Advantage Plans (Part C) give seniors access to expanded coverage for services like dental and vision. They combine that with all of the coverage your loved one would normally receive through Medicare Part A for hospital insurance and Medicare Part B for medical insurance. As you'll see below, there are lots of Medicare Advantage providers in South Carolina to choose from.
Largest Medicare Advantage Plans in South Carolina by number of covered seniors
Care Improvement Plus South Central Insurance Co.
Humana Insurance Company
Arcadian Health Plan, Inc.
Aetna Life Insurance Company
WellCare Of South Carolina, Inc.
A Columbia Medicare broker can help you zero in on the right Part C provider for your loved one. They can also help you figure out whether a Medigap plan for coinsurance and deductibles or a Part D plan for prescription drug coverage could be a good supplement to your senior's existing Medicare coverage.
How many Medicare users in Columbia compare their Medicare plans each year?
Many older adults pick a basic Medicare plan and leave it at that. They may not even compare other plans during annual renewal windows. This can lead to a situation where your senior doesn't realize that better health insurance options are available. A Medicare broker in Columbia will put an end to that by ensuring that your loved one always knows the best plan options for their needs.
Your Columbia Medicare broker will be an expert on senior health insurance. They'll be able to take what your senior tells them about their needs and goals, and use it to create a comprehensive Medicare solution that's personalized with them in mind. It could be just what your family needs to ensure that your loved one gets the insurance they need to enjoy their golden years in good health.
Where can I find reliable health insurance and Medicare brokers in Columbia?
The next step in this process is finding a health insurance broker in Columbia that's right for your family. You can begin that journey by doing some online research.
Read online reviews to see what previous clients have to say about various brokers and take a look at websites to look for differentiating features. It'll also be important to ensure that each broker you're considering has all of the licensures they need to practice in the state. You can figure this out with a quick search on Google.
One last thing to keep in mind is that working with an independent broker may be a better option than hiring one that works for an agency. This is because an independent broker will be free to recommend any plans to your loved one — not just a select way based on what an agency tells them.
If you'd like more detailed information, take a look at our comprehensive guide to finding a health insurance broker to learn more.
Columbia's most knowledgeable health insurance and Medicare brokers
Your senior deserves to receive the medical treatment they need without having to break their budget to get it. Finding the right Medicare plan is a big step towards that goal, and working with a health insurance broker makes it much easier to do that. So take a closer look at the free Columbia health insurance resources on Seasons today to get started.