Find more resources in your city!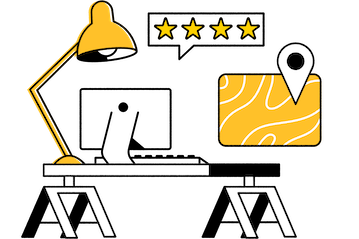 Start Exploring
Should your business be here?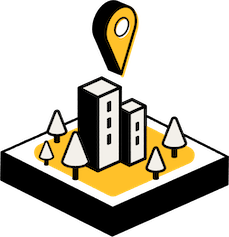 Add your business
What's the most popular Medicare Advantage network choice for seniors in Charleston?
Medicare Advantage (Part C) gives your senior access to all of the benefits of Medicare Part A and B alongside expanded coverage for services like dental and vision. But these plans are offered by private companies, such as the ones shown below. This can make it challenging to find the right fit for your loved one.
Largest Medicare Advantage Plans in West Virginia by number of covered seniors
Humana Insurance Company
Care Improvement Plus South Central Insurance Co.
Coventry Health And Life Insurance Company
United Mine Workers Of America Health & Retirement
Coventry Health Care Of West Virginia, Inc.
A Medicare broker in Charleston can help you work through all of your options for Medicare Part C coverage and figure out if one is right for your senior. Whether you're looking for lower monthly premiums or you want as much coverage in certain categories as possible, working with a health insurance broker in Charleston will help you find what you need.
What should seniors in Charleston know about Medicare Advantage enrollment over time?
Many seniors who hire a Medicare broker in Charleston do so because they want to find the right Medicare Advantage plan. As you'll see below, these plans have become increasingly popular over time. Many Part C plans offer a strong compromise between monthly costs and expanded coverage that's perfect for what seniors need.
With a Charleston Medicare broker by your side, it'll be much easier for your family to find the right Part C plan for a loved one. Your broker can also help you decide whether Part D coverage for prescription drugs or a Medigap Supplement Plan could be a good addition to your senior's health coverage.
Where can I find reliable health insurance and Medicare brokers in Charleston?
One of the first steps you should take when looking at a new Medicare broker is ensuring they have a license to practice in the state. You can do that with a quick Google search. After that, you can compare and contrast your candidates based on factors like online reviews, qualifications, and proximity to your home.
You'll also need to decide whether you're going to work with an independent broker or one who works at an agency. Independent brokers tend to offer a wider variety of plan options since they're free to do whatever is best for the older adults they work with. Brokers with agency ties may or may not have restrictions on the plans they can offer you.
We've also put together a comprehensive guide to finding a health insurance broker that you can use to get more detailed guidance on this process.
Charleston's most knowledgeable health insurance and Medicare brokers
Getting your senior access to the right kinds of Medicare coverage is an important part of preparing them for a healthy, happy aging experience. But Medicare is complicated, and there are many different plan options to consider.
Hiring a Medicare broker is one of the best ways to ensure that your senior finds and signs up for the perfect plan for their needs. So why wait any longer to get started? You can use the free Charleston Medicare resources on Seasons to take the first step toward finding your senior's ideal plan today.