Find more resources in your city!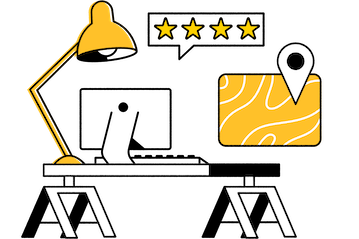 Start Exploring
Should your business be here?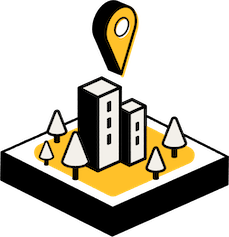 Add your business
What's the most popular Medicare Advantage provider choice for seniors in Bismarck?
A lot of seniors are choosing to sign up for Medicare Advantage, also known as Medicare Part C. Medicare Advantage plans are offered by Medicare-approved private companies. They usually cover all that Original Medicare does while providing extra coverage for certain things, like prescription drugs and dental services. Here are the most popular Medicare Advantage companies in North Dakota:
Largest Medicare Advantage Plans in North Dakota by number of covered seniors
United Healthcare Of Wisconsin
Humana Insurance Company
Aetna Life Insurance Company
Humana Medical Plan
Blue Cross And Blue Shield of North Carolina
Medicare Advantage has certain benefits over Original Medicare. For example, it has a yearly limit on out-of-pocket costs. Original Medicare does not, unless you get a supplement plan. At the same time, it will limit your senior to in-network doctors, and they may need to get a referral before visiting a specialist. It's best to talk with a Medicare broker in Bismarck about the pros and cons of Medicare Advantage vs. Original Medicare.
What kind of coverage do seniors in Bismarck and beyond have?
Opting for private Medicare Advantage health insurance does have its benefits, but many seniors prefer to stick with public health insurance. Some have private supplement plans in addition to basic Medicare. According to the latest census data, here is the percentage of seniors (aged 65 or up) who have private and/or public health insurance:
There is a reason so many seniors have public health insurance, and that's because it's affordable and covers a lot. If your senior has a limited income from Social Security or their pension, speak with a Bismarck Medicare broker to figure out which plans are within their budget. Remember, signing up for a more expensive plan may also save money in the long run by avoiding the need to pay coinsurance or high deductibles.
Where can I find reliable health insurance and Medicare brokers in Bismarck?
It's important to work with an experienced Bismarck Medicare broker who is highly knowledgeable in the different plans available in North Dakota. Make sure the broker you work with is licensed in the state. You can do that by conducting a Google search, which will usually unearth that information. You should also stick with an independent broker who can present you with plans from multiple insurance companies as opposed to a captive agent who is limited to one insurer. The broker should be willing to provide you with references, and you should follow up on them. You might also check out their website or online profile on Yelp, LinkedIn, or Facebook to see reviews and what their experience is in the industry.
Read our comprehensive guide to finding a Medicare broker for more information.
Bismarck's most knowledgeable health insurance and Medicare brokers
A Medicare broker in Bismarck can help you get insurance for your older loved one as soon as possible so you are prepared in case any emergencies arise. It will give you peace of mind, knowing your aging loved one will be covered. Browse our free Bismarck Medicare resources to get started.