Find more resources in your city!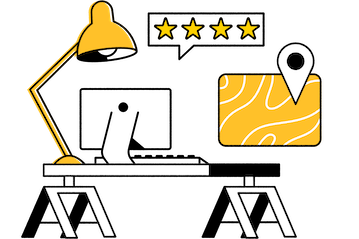 Start Exploring
Should your business be here?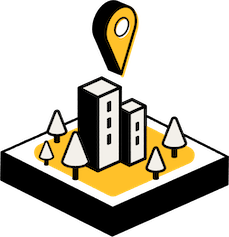 Add your business
What's the most popular Medicare Advantage network choice for seniors in Birmingham?
Most Medicare recipients still sign up for Plans A and B, which take care of their medical and hospital expenses. However, the increasingly popular Plan C will pay for the same things as Plans A and B, plus vision, dental, and even prescription costs. Plan C is administered by private health insurance companies as opposed to Plans A and B, which are administered by the federal government. A health insurance broker in Birmingham, Tuscaloosa, Anniston, or Upstate can help you decide which would be best for your elderly relative. The table below shows the most common private insurance companies that offer Plan C in Alabama.
Largest Medicare Advantage plans in Alabama by number of covered seniors
Blue Cross and Blue Shield of Alabama
Cigna
Humana
UnitedHealthcare
Viva Health
People who choose Plan C, the Medicare Advantage Plan, are limited to in-network providers. This may be a problem if the medical professionals your loved one already sees are not in the networks offered in the area. Rather than having to research which insurance companies cover all of your senior's providers, you can instead work with a knowledgeable Birmingham, Upstate, Anniston, or Tuscaloosa Medicare broker who already has this information.
How familiar are seniors in Birmingham with Medicare plans?
Not all seniors are familiar with Medicare and how it works. In fact, more than a third of seniors aren't familiar with Medicare at all, as the table below shows. That's why working with a professional Medicare broker in the Birmingham metro is such a good idea. They can start from the ground up and explain all the ins and outs of the Medicare system to you and your elderly loved one.
Aren't familiar with Medicare at all.
Thought Medicare was a single unified system.
Know there are multiple components to Medicare.
A Birmingham Medicare broker knows how to help you understand Medicare Plans A, B, and C, as well as Plan D, which covers prescriptions. They can also explain Medicare Supplemental Plans such as Plan G and Plan N. Each of these plans have benefits that will help people in different situations, and your Birmingham Medicare broker can assess your loved one's medical and financial situation and help you choose the best plans for them.
Where can I find reliable health insurance and Medicare brokers in Birmingham?
Seasons is the best place to start your search for the right health insurance broker in Birmingham for your aging relative. We offer a comprehensive guide to finding a Medicare insurance broker that provides detailed information about approaching the subject, finding a reputable broker, and getting your loved one the coverage they need.
For example, did you know that finding an independent health insurance broker in Birmingham, Tuscaloosa, Upstate, or Anniston is better than finding one who is tied to a particular insurance agency? That's because the independent broker will not have an agenda going in-they will help your senior choose whichever products are the best for them. Also, you should make sure the Birmingham Medicare broker you find has a health insurance license in Alabama, which you can learn with a simple Google search.
Birmingham's most knowledgeable health insurance and Medicare brokers
To make sure your senior is treated with dignity and respect, use our free Birmingham Medicare resources to find the right broker for them. Seasons cares about your loved one living their best life and we have the best listings and reviews to help you find the right Medicare broker in Birmingham for your senior.