Find more resources in your city!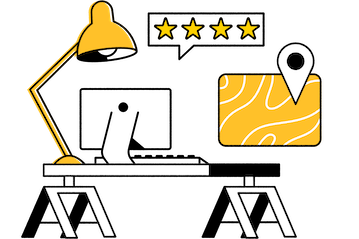 Start Exploring
Should your business be here?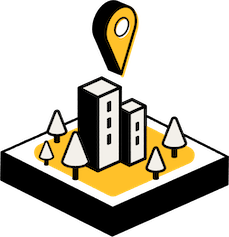 Add your business
What's the most popular Medicare Advantage network choice for seniors in Atlanta?
Medicare Advantage Plans are products offered by private insurance companies following the guidelines established by Medicare Part C. All Advantage Plans provide the same hospital insurance (Medicare Part A) and medical insurance (Part B) as Original Medicare, and many offer additional benefits such as lower out-of-pocket costs or hearing coverage as well. However, Advantage Plans require seniors to stay in-network for their healthcare needs while Original Medicare is accepted across the country. Here are the most popular Medicare Advantage Plans in Atlanta:
Largest Medicare Advantage plans in Georgia by number of covered seniors
Aetna
Humana
Kaiser Permanente
UnitedHealthcare
WellCare
Health insurance isn't a popularity contest though, so the fact that Aetna is number one doesn't make it right for your loved one. An Atlanta Medicare broker can help your senior compare plans and figure out if they want a Medicare Advantage Plan and which insurer best suits their needs if so.
How old are Medicare supplement policy owners in Atlanta?
Medicare Supplement Plans (alternatively called Medigap plans or simply Plan G) are private health insurance products designed to pay for the 20 percent of medical visits and hospital stays that Original Medicare doesn't pay for. They can offer valuable protection from unexpected healthcare costs for a relatively low monthly premium. The chart below highlights the age of Medicare Supplement Plan holders:
While Medigap plans can protect seniors financially, your loved one may not be able to afford the associated monthly premiums. In that scenario, a Medicare broker in Atlanta can help your older adult explore other options such as a more affordable Medicare Advantage Plan or Medicaid. The most important thing is getting your loved one the coverage they need at a price they can afford.
Where can I find reliable health insurance and Medicare brokers in Atlanta?
Working with a health insurance broker in Atlanta is the best way for your senior to get expert help finding health insurance coverage, but you have to pick the right one. Our comprehensive guide to finding a Medicare broker is a great place to start because we've put together everything you need to know in one convenient location. For example, our guide provides information on what to do if you suspect that your senior's Atlanta Medicare broker is motivated by something other than your loved one's needs. Likewise, we explain why you should always choose an independent Medicare broker in Atlanta instead of a captured agent and what the result of your older adult's health insurance search should look like.
Atlanta's most knowledgeable health insurance and Medicare brokers
We know that you only get to spend so much time with your loved one and talking about health insurance can feel like a waste. However, finding your senior the coverage they need can help them live a long and healthy life. Please use our free Atlanta health insurance resources to find a great broker for your loved one today.