Find more resources in your city!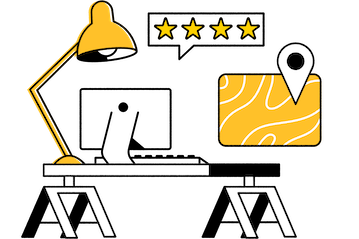 Start Exploring
Should your business be here?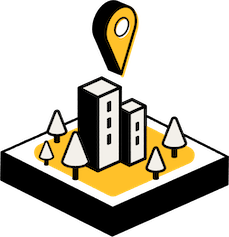 Add your business
What's the most popular Medicare Advantage network choice for seniors in Albuquerque?
Most Medicare recipients choose to use Parts A and B to cover medical and hospital costs. However, Medicare Part C, or Medicare Advantage, is a popular program that your aging loved one can purchase from a private insurance company. It provides the same benefits as Parts A and B, but also has perks like dental, vision, and prescription coverage. Plan C will limit your aging relative to in-network providers, but many people like it because it tends to have lower out-of-pocket costs. A qualified Albuquerque Medicare broker can help you determine which choice is best for your loved one. Here are the most popular private insurance companies for Medicare recipients in Albuquerque-Santa Fe.
Largest Medicare Advantage Plans in New Mexico by number of covered seniors
Health Care Service Corporation (HCSC)
Humana
Molina Healthcare
Presbyterian Health Plan
UnitedHealthcare
Of course, Medicare Part C is not the best choice for every senior. That's the kind of choice a Medicare broker in Albuquerque can help you and your loved one decide. A health insurance broker in Santa Fe has your aging relative's best interests in mind and can help them determine what is best for them. They can also help them choose whether they should add Plan D prescription coverage or Plan G Medigap coverage.
How much should seniors in Albuquerque and across the country expect to spend out-of-pocket each year?
Medicare is not a free healthcare option. There are out-of-pocket costs for all participants unless you are eligible for Medicaid in addition to Medicare. The chart below indicates the average total out-of-pocket cost and the percentage that participants spent on each type of out-of-pocket cost with Medicare, leading with premiums. A Medicare broker in Albuquerque can help you and your loved one choose the plan that gives them the lowest out-of-pocket cost.
Some of the things a health insurance broker in Albuquerque may suggest in order to reduce your loved one's personal health expenses while they're on Medicare include adding Plan D for prescription coverage or Plan G Medigap coverage that can cover some of the cost of coinsurance, copayments, and deductibles.
Where can I find reliable health insurance and Medicare brokers in Albuquerque?
If the senior in your life is able to handle their health insurance independently, you can suggest they use Seasons as a place to start looking for a professional Santa Fe Medicare broker. Check out our comprehensive guide to finding a Medicare broker or senior health insurance broker. It's a great place to start. It includes information on finding a reputable broker and getting your aging relative the coverage they deserve.
It includes information on how to use a Google search to make sure that any potential Albuquerque Medicare broker you consider has a New Mexico health insurance license. You also want to make sure your broker is an independent agent so they suggest products based only on your loved one's needs.
Albuquerque's most knowledgeable health insurance and Medicare brokers
When you care for your senior relative, you want to make sure they have access to the best resources, including a quality health insurance broker. Use our free Albuquerque Medicare resources to begin the search for the right broker for you and your loved one. Seasons is the best place to locate a trustworthy Albuquerque-Santa Fe Medicare broker.