Find more resources in your city!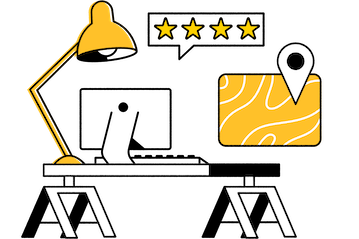 Start Exploring
Should your business be here?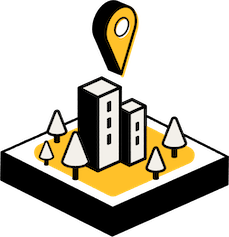 Add your business
What's the most popular Medicare Advantage provider choice for seniors in Albany?
One of the most challenging aspects of Medicare is choosing the right provider. In terms of Medicare Advantage, some providers are more popular than others in Albany. For example, the most recent statistics suggest that most families are choosing Humana, while Wellcare of Georgia is all the way down in ninth place.
Largest Medicare Advantage Plans in Georgia by number of covered seniors
Humana Insurance Company
Care Improvement Plus South Central Insurance
Sierra Health and Life Insurance Company
Humana Employers Health Plan of Georgia
Wellcare of Georgia
But does this really mean that Humana is the best choice for your family's unique needs? Not necessarily. Choosing a provider just because it's the most popular option in your state could be detrimental, and a Medicare broker in Albany can carefully assess your senior to determine which provider is best suited to their healthcare requirements.
How old are Medicare Supplement policy owners in Albany?
The vast majority of Medicare Supplement policies are in early retirement age — an age group spanning from 64-74. On the other hand, these same statistics suggest that 3% of policy owners are younger than 65 — suggesting that few people are getting started with Medicare Supplement early in life. This is concerning, because your senior may benefit from Medicare coverage at an early age — especially if certain conditions are common in the family.
On the other hand, it makes sense that few Medicare Supplement policyholders are over the age of 65, since Part A only becomes mandatory after the age of 65. However, Medicare Supplement is not the same as Part A, as it covers things like prescription drugs, vision, and dental. Either way, it always makes sense to start figuring out the complex world of Medicare nice and early — perhaps with help from a Medicare broker in Albany.
Where can I find reliable health insurance and Medicare brokers in Albany?
Legitimate Medicare brokers are closely regulated by the government, and each of these professionals must meet certain requirements before they are allowed to provide services to seniors and their families. Each state has slightly different requirements, but the certifications required to offer Part D are standardized throughout the entire nation. In fact, each Albany medicare broker must complete a new training program every year if they want to continue offering Part D plans.
If you're searching for the best Albany Medicare broker, keep an eye out for AHIP certification — which is considered the "gold standard" in Medicare brokerage qualifications. Of course, our comprehensive guide to finding a Medicare broker is a great starting point. Seasons also offers a range of other free Albany Medicare resources, such as online listings with reviews left by other caregivers.
Albany's most knowledgeable health insurance and Medicare brokers
Every senior in the United States should have the right to affordable, high-quality healthcare — whatever their unique needs may be. While healthcare isn't free in this nation, it doesn't have to be financially ruinous for your family. Book a free consultation with a Medicare broker in your area, and you can immediately get started with a solid action plan. Seasons offers free Albany health insurance resources to help make this process easier than ever.