Find more resources in your city!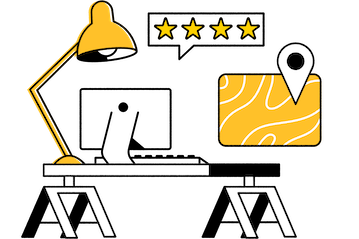 Start Exploring
Should your business be here?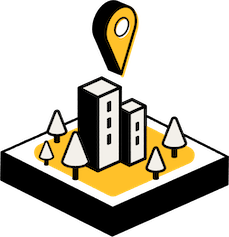 Add your business
How much should seniors save for retirement in Gulfport?
| | Savings required to live comfortably | Average retirement age | Average life expectancy | Average yearly expenses |
| --- | --- | --- | --- | --- |
| USA | $944,280 | 64 | 78.2 | $54,700 |
| Mississippi | $617,661 | 63 | 74.6 | $44,758 |
Mississippi is among the more affordable places to retire, but that doesn't mean you and your senior can afford to rest on your laurels. Instead, contact an experienced Gulfport financial advisor for seniors who can provide the investment and budgeting advice your loved one needs to prepare for whatever the future may hold.
Why are Gulfport seniors and others expecting to work past age 65?
If your senior wants to continue working as they age, they should be permitted to do so. However, they shouldn't have to continue working if they would prefer to spend that time with family and friends. Unfortunately, many older adults feel financial pressure that forces them to work past the age of 65 as illustrated by the Northwestern Mutual statistics below:
Will keep working after 65 because they don't have enough money
Will keep working after 65 because they don't feel Social Security benefits will cover their needs
Will keep working after 65 because of rising costs including healthcare
If your elder loved one needs income beyond Social Security to live the way they want to, a Gulfport financial advisor for seniors can help them explore opportunities to generate passive income such as real estate investments and stocks that pay investors dividends every quarter. An effective budget could also help your older adult save money for what really matters to them.
What to look for when selecting a senior financial advisor in Gulfport
Selecting the right senior financial advisor in Gulfport or a nearby city like Biloxi begins by thinking about your older adult's specific needs. You want your loved one to work with somebody who understands the unique financial needs of the 65+ population, so seek out referrals from past clients to verify each candidate's expertise. Similarly, you want someone who specializes in your senior's areas of need. For example, a senior who's still in the workforce might be searching for investment advice while an older adult who already retired might want to look into the pros and cons of a reverse mortgage. The best financial planner is one your senior can afford, so rule out any candidates who aren't upfront about pricing. Our comprehensive guide to choosing a financial advisor for seniors includes more helpful tips, so be sure to read it thoroughly with your loved one.
Financial advisors for seniors in Gulfport
You care about the seniors in your life, but talking about money can stress even the most solid relationships. A senior financial advisor in Gulfport can remove that responsibility from your shoulders while simultaneously ensuring that your senior receives trustworthy information whenever they have a finance question. Seasons makes it easy to start researching local financial professionals, so let us help you help the senior in your life today!