Find more resources in your city!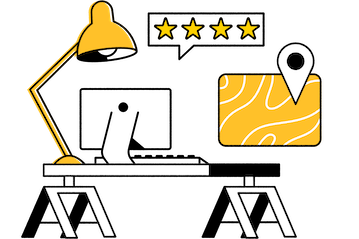 Start Exploring
Should your business be here?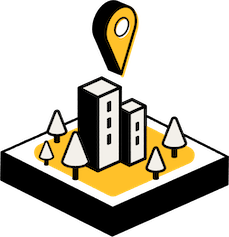 Add your business
How many households in Yakima and statewide have pets?
More and more households are needing in-home pet care in Yakima, Pasco, Richland, and Kennewick as more people own pets. More than 40 percent of Washington homes own dogs, and a considerable percentage owns cats as well, statistics show. Fortunately, in-home pet care in Yakima is there to step in and fill the void when pet owners can't take care of their furry friends.
| | | |
| --- | --- | --- |
| | Have Dog(s) | Have Cat(s) |
| Percent of households in Washington that have cats or dogs. | 42.8 | 30.5 |
Ferrets are also popular pets in Washington, according to sources. Whether your older loved one owns a dog, cat, bird, fish, ferret, hamster, or another pet, in-home pet care services can help with things like training, cleaning up a cage or litter box, grooming, washing, bathing the pet, and even playing with the pet or taking it on walks.
What are the health benefits reported by seniors with pets in Yakima?
Seniors report that owning a pet comes with many physical and emotional health benefits, according to research. Having someone to stay with them and provide them with affection is a lifesaver for many seniors who are stuck at home. From providing a sense of connection to giving them an incentive to leave home and take a walk, pet ownership is beneficial to seniors in many ways.
Percentage seniors who reported select health benefits from owning a pet
| | | | | |
| --- | --- | --- | --- | --- |
| | Reduce stress | Provide a sense of purpose | Connect with others | |
| Percent of seniors | 79 | 73 | 65 | 64 |
Perhaps you have been considering getting a pet for your older loved one for all of those reasons. However, you may be worried about their ability to provide continuous care for the pet as time goes on. Remember that in-home pet care services in Yakima will always be available to lend a helping hand.
What should I look for in a Yakima pet service?
It's important to choose a Yakima pet service that is experienced and can provide the specific assistance that your older loved one needs. For example, they might need a pet sitter in Yakima to supervise their pet while they go to doctor appointments. Perhaps they need help cleaning their cat's litter box or their fishbowl. Your older adult might benefit from the services of a Yakima mobile vet if they can't drive any longer. A mobile vet can come to their home and diagnose their pet when it is sick, as well as provide medications or treatments so their furry friend can recover and stay healthy. A dog walker can help out when your older loved one doesn't have the energy to take their dog on a walk.
Read our comprehensive guide to finding in-home pet services for more information on what pet services do and how you can find the best one.
Caring, trustworthy pet services in Yakima
If you have been shouldering the responsibility of walking your senior's dog, and you no longer have the time to do so, start looking into in-home pet care services in Yakima. We are here to help, so browse our free Yakima in-home pet care resources to start your search for senior pet services.