Find more resources in your city!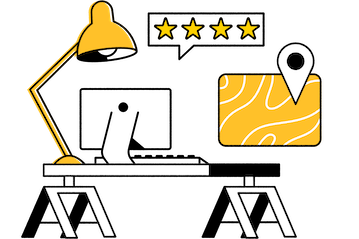 Start Exploring
Should your business be here?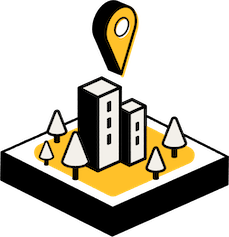 Add your business
How many households in Wichita and statewide have pets?
If it seems that everyone you know owns a pet, it could be because millions of households in the U. S. have chosen to bring a traditional or exotic pet into their home. But how many have chosen cats or dogs? Here is a look at the percentage of households in Kansas that opt for one pet or the other:
Both cats and dogs have reputations for brightening the lives of their owners. Your senior might have the same experience with their pet, whether a dog, cat, or exotic pet like a bird or reptile. To ensure your elderly loved one is able to keep their pet happy and healthy, it's good to enlist a service offering in-home pet care in Wichita. This way, your older adult can feel comfortable knowing that personal challenges won't impact their ability to care for and keep their pet.
What are some positive effects of pets on seniors living in Wichita and beyond?
Pets have a fantastic reputation for helping older adults feel lively and youthful, particularly if they're able to spend more time outdoors with their favorite companion. But there can also be amazing mental benefits to pet ownership. This data from Cleveland Clinic highlights the benefits mental health patients report from dog ownership:
If your older adult faces mental or physical health challenges, their pet likely benefits their well-being in ways that are impossible to quantify. It's for this reason that ensuring their pet is well cared for is likely a major priority. Enlisting the help of in-home pet care services in Wichita can make a world of difference in the life of your elderly loved one and their companion. The key is picking pet care in Wichita that can provide the greatest assistance.
What should I look for in a Wichita pet service?
Before you begin reaching out to services offering in-home pet care in Wichita, you'll want to confirm your senior's pet care needs. Are they interesting in having a Wichita mobile vet provide in-home care? Would they like to have a pet sitter in Wichita manage baths, feedings, walks, and more? Whether your elderly loved one's pet needs to be groomed or receive medications, it's important to know before making calls.
When speaking with services offering pet care in Wichita, the first thing you can inquire about is their cost, particularly if your senior has budget restrictions. Also, you can ask about their willingness to accept unique pets, particularly if your older adult's favorite companion is an exotic pet like a rabbit or bird – or they have a large dog. Some services work with unique pets while others don't, so it's important to confirm what types they accommodate. Also, be sure to ask how they would handle your elderly loved one's pet being hurt or lost.
There is much more to learn about pet care services and how to choose the right one. Consult our comprehensive guide to finding in-home pet services for more information.
Caring, trustworthy pet services in Wichita
Adopting a pet can make aging in place much more enjoyable for older adults, particularly if they live alone. Having a constant companion in the home can help reduce feelings of loneliness and improve a senior's overall mood. If your elderly loved one enjoys their buddy but is struggling to provide quality care, let Seasons help you find reputable pet care in Wichita or Hutchinson. Browse our listings for in-home pet care services in Wichita to begin your search today.