Find more resources in your city!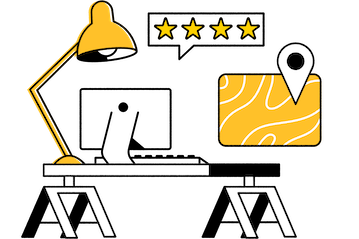 Start Exploring
Should your business be here?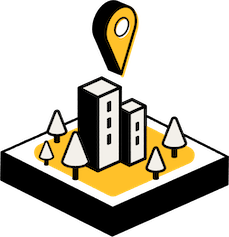 Add your business
How many households in Wichita Falls and statewide have pets?
Considering that pets can provide numerous benefits to people of all ages, it's no surprise that many households have one or more whether a senior lives there or not. The following statistics illustrate how many Texan households own dogs or cats as a proxy for overall pet ownership rates in the state:
| | | |
| --- | --- | --- |
| | Have Dog(s) | Have Cat(s) |
| Percent of households in Texas that have cats or dogs. | 43.4 | 20.5 |
While dogs and cats are the most popular pets, in-home pet care services in Wichita Falls also encompass animals such as fish, birds, reptiles, rodents, and more. If your senior needs help to care for an animal in their life, a compassionate pet sitter is willing to provide the support needed to facilitate that.
Has the rate of pet ownership in Wichita Falls increased?
Pets are not a new concept by any means, but overall pet ownership rates are steadily increasing as more people realize the many benefits associated with sharing their lives with an animal. The following data is from AmericanPetProducts.org and illustrates this trend dating all of the way back to 1988:
Pet ownership rates over time
| | | | | | | | | |
| --- | --- | --- | --- | --- | --- | --- | --- | --- |
| Year | 1988 | 2008 | 2011 | 2013 | 2015 | 2017 | 2019 | 2020 |
| Percent of households | 56 | 62 | 62 | 68 | 65 | 68 | 67 | 70 |
Chances are high that your senior has enjoyed the company of pets for decades, and losing that just as the aging process compromises other aspects of their lives would be heart wrenching. In-home pet care in Wichita Falls and nearby areas like Lawton ensures that your older loved one can keep their pets without jeopardizing the health of the animals.
What should I look for in a Wichita Falls pet service?
The secret to successful in-home pet care in Wichita Falls is making sure your older adult understands that this is happening for them, not to them. When you bring it up with your older loved one, emphasize the convenience of a Wichita Falls mobile vet or grooming services and how they won't need to find a ride for vaccinations or a hair trim. Involve your senior in the research process as well so they feel like they have a say in the pet sitter they wind up with. The easiest way to do this is via face-to-face interviews where your senior asks just as many questions as you do.
Pet care is only helpful when your senior doesn't have to think twice about paying for it, so consider your older adult's budget throughout the research process. Our comprehensive guide to finding in-home pet services includes more info on how to do everything above, and we recommend bookmarking it for frequent reference.
Caring, trustworthy pet services in Wichita Falls
Many older adults rely on their pets for companionship, entertainment, a sense of responsibility, and unconditional affection. If you're concerned about the well-being of your senior's pets, in-home pet care services in Wichita Falls are a great way to ensure they're safe without denying your older loved one the many benefits of pet ownership. Seasons provides all of the resources you need to begin your search for a qualified pet sitter, and we encourage you to take full advantage of them today! You'll be glad you did.