Find more resources in your city!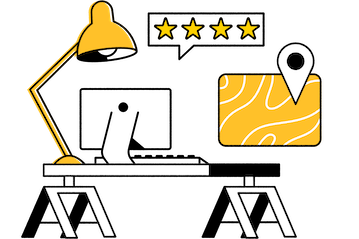 Start Exploring
Should your business be here?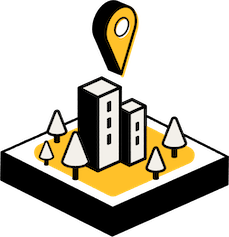 Add your business
How many households in West Palm Beach and statewide have pets?
Pet ownership offers numerous advantages for all age groups, such as teaching teenagers responsibility and care, which explains why so many households have furry friends. Given the secluded lifestyle of many seniors, these benefits are especially apparent in the 65+ population. The table below reveals just how many Floridian households have dogs or cats:
Pet owners will tell you that they see their fur babies as full-fledged family members, so removing a cat or dog from your loved one's home could prove very traumatic. In-home pet care in Fort Pierce is a great way to ensure that your senior can keep their beloved pets without compromising the quality of care the animals get. For example, a West Palm Beach-Ft. Pierce mobile vet can travel to your loved one's home and perform routine check-ups.
What are the health benefits reported by seniors with pets in West Palm Beach?
Pets provide comfort and happiness to seniors, and those benefits are enough of a reason to invest in any in-home pet care in West Palm Beach your loved one might need to keep their companion animal. That said, numerous studies have been performed highlighting some of the many other benefits of pet ownership for seniors. The table below lists a few of them:
You might not immediately think of daily pet care as contributing to your elderly adult's quality of life, but they do. For instance, walking the dog gives seniors exercise while presenting an opportunity to meet new people. However, if your loved one cannot walk the dog on their own, a pet sitter in West Palm Beach can watch the animal while your senior participates in other activities.
What should I look for in a West Palm Beach pet service?
The good thing about in-home pet care services in West Palm Beach is that are so many of them to accommodate nearly any senior's needs. The volume of West Palm Beach-Fort Pierce area pet care solutions can make it difficult to choose the right one. First, find out what services your loved one needs. For instance, mobile grooming services can keep cats and dogs looking their best without your loved one leaving home, while a West Palm Beach mobile vet can make it easier for your senior to get their animals any shots they need. A pet sitter in West Palm Beach-Ft. Pierce can also handle daily tasks like feeding, watering, and cleaning the litterbox.
Our comprehensive guide to pet care for seniors covers everything you need to know including how to tactfully bring up professional pet care with your loved one, what services are available, and how it might impact your older adult's budget.
Caring, trustworthy pet services in West Palm Beach
We know that you don't want to take your loved one's pets away from them, but you don't want their animals to suffer from neglect, either. In-home pet care in West Palm Beach is a great way to ensure that your loved one can keep their pets and share long, happy lives together.