Find more resources in your city!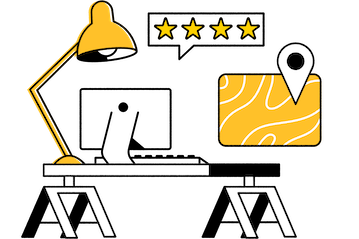 Start Exploring
Should your business be here?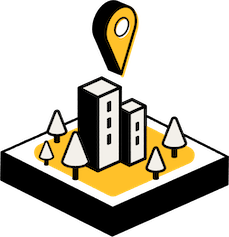 Add your business
How many households in Waco and statewide have pets?
Pets are always a joyful and delightful addition to any home or family, which is why it is not surprising that more than 60% of Texan households include at least one four-legged friend. Taking care of pets, however, include many responsibilities which can be difficult for seniors to manage on their own.
If your senior can't take care of all their pet's needs due to physical or cognitive limitations, or because they no longer drive, this does not have to mean saying goodbye to their beloved animal friend. Professional in-home pet care in Waco, Temple, and Bryan can take care of all the tasks required, from walking the dog to freshening up kitty litter and so much more.
What are the health benefits reported by seniors with pets in Waco?
Research shows that pet ownership offers seniors so many benefits. Not only do pets provide seniors with companionship and love but they also have a positive impact on their physical and mental health, as well as their overall wellbeing. For seniors aging in place, especially those who are homebound, a pet can help them feel less lonely and isolated.
Owning a pet can give your senior a sense of purpose in their golden years and help ensure that they enjoy the quality of life that they deserve. The expert assistance of pet care in Waco can help your senior manage all the caretaking responsibilities that come with pet ownership.
What should I look for in a Waco pet service?
There are a couple of things to consider when searching for quality in-home pet care in Waco. First, you want to keep your senior's specific needs and circumstances in mind so that you can focus your search on those service providers that can accommodate them. For example, if your loved one can manage the day-to-day tasks of caring for their pet but can no longer drive, then a Waco mobile vet and pet groomer might be just what they need. Next, it is important to ensure that your senior is included in the decision-making process. After all, no one knows their furry friend better than they do. Whether you are looking for a dog walker or pet sitter in Waco, navigating the extensive options out there can feel a little daunting sometimes. Our comprehensive guide to finding in-home pet services can be a helpful resource in your search for quality pet care in Waco.
Caring, trustworthy pet services in Waco
By enlisting the expert assistance of in-home pet care services in Waco, Temple, and Bryan you can help your senior enjoy the benefits and loving companionship of their pet for as long as possible. A four-legged friend can greatly enrich and add so much joy to the golden years of your aging loved one's life. Let Seasons help you find the right service provider to keep your senior and their pet happy and healthy.