Find more resources in your city!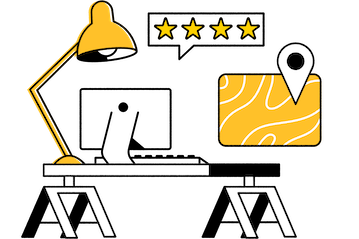 Start Exploring
Should your business be here?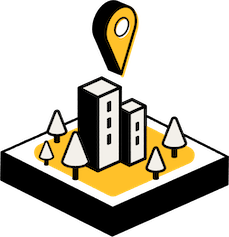 Add your business
How many households in Tyler and statewide have pets?
In-home pet care in Tyler and Longview is increasing in demand and popularity. A significant percentage of households in the state – around one out of five – have cats. However, ownership of dogs is more than double that of cats, according to data. Many seniors own both a dog and a cat, which translates to a lot of work, but in-home pet care in Tyler can step in and fill the gap.
| | | |
| --- | --- | --- |
| | Have Dog(s) | Have Cat(s) |
| Percent of households in Texas that have cats or dogs. | 43.4 | 20.5 |
If your senior owns a dog, cat, or another pet, it's worth checking in with them to see if they might benefit from in-home pet care services in Tyler. It can make their life a lot easier, and they will be happier and at peace knowing that their lifelong companion is not lacking anything.
In comparison to other generations, how many seniors in Tyler own a pet?
There's no surprise that Baby Boomers are among the top pet owners in the United States, according to the statistics. If your senior doesn't yet own a pet, you may consider getting one for them. You may find that it helps boost their mood and that it can make aging in place a much more enjoyable experience.
| | | | | | |
| --- | --- | --- | --- | --- | --- |
| | Gen Z | Millennial | Gen X | Baby boomer | Builder |
| Share of pet ownership in the United States in 2022, by generation | 14 | 32 | 24 | 27 | 3 |
Regardless of your older loved one's companionship needs, in-home pet care services in Tyler can be a lifesaver. Your senior won't have to strain themselves to clean up all the hair their dog is shedding if a groomer can come to their home and trim their dog's fur. If your senior finds it difficult to leave home, a dog walker can make sure their dog gets the exercise it needs, so it doesn't become jumpy and anxious at home.
What should I look for in a Tyler pet service?
It's important to find pet care services that you can trust. Have a talk with your older loved one first, as it is their lifelong companion we're dealing with here, so you'll need their input. Ask them how pet care services can help make their life easier. Do they need a Tyler mobile vet to come and administer medications or vaccines to their cat? If their dog is sickly and often experiences issues but they can't drive, a vet will be very useful. If they can leave home and enjoy going to the park with friends but don't have the energy to take their dog with them, a pet sitter in Tyler can help out.
Read our comprehensive guide to finding in-home pet care services for more information.
Caring, trustworthy pet services in Tyler
Getting pet care services for your senior is one of the best things you can do if you are trying to help them age in place while maintaining their independence. Whether your senior needs a dog trainer or someone to take their dog on a walk, our free Tyler in-home pet care resources will help.