Find more resources in your city!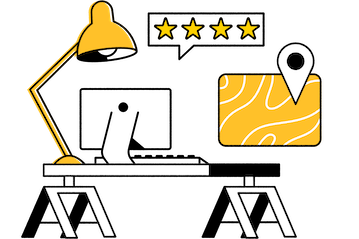 Start Exploring
Should your business be here?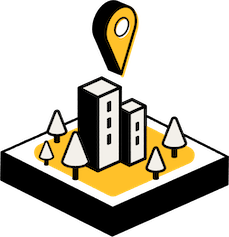 Add your business
How many households in Tulsa and statewide have pets?
It's no secret that pets are very popular in many homes across the United States. Individuals, couples, and entire families of all ages loved to bring furry and even scaly friends into their homes. It's quite common to see cats and dogs among pets ins households. Here is a look at the percentage of households in Oklahoma that have dogs or cats:
Your aging loved one might have a cute kitty, playful puppy, or even an exotic pet like a parakeet. No matter their pet preference, it's important that they're able to give them quality care. If your senior is capable of doing only a few of the tasks required to care for their animal, in-home pet care services in Tulsa can help fill those gaps.
What are some positive effects pets have on seniors in Tulsa?
There's no doubt that pets can bring joy to the life of an older adult. The excitement of a dog greeting its owner or the fuzzy snuggles of an affectionate cat can bring sunshine to a cloudy day. But these are just a few perks. Here is a look at additional positive effects of pets on seniors:
The Positive Effects of Pets on Seniors
Reduction of blood pressure
Reduction of depressed mood by increasing serotonin and dopamine levels
Reduction of visits to a doctor. Increased opportunities to exercise
Opportunity to meet new people
Reduction in loneliness.
The tremendous number of benefits associated with pet ownership makes it clear that having a pet is great for your senior. Enlisting help when needed can make pet ownership even better. If your elderly loved one is having trouble with in-home care, they could benefit from comprehensive pet care in Tulsa that helps with walking, grooming, and daily feeding. If they don't struggle with in-home care but lack transportation, a Tulsa mobile vet might be best.
What should I look for in a Tulsa pet service?
The type of in-home pet care in Tulsa you'll want to look for will depend on the needs of your senior and their pet. Some pet care services focus on kenneling or training while others might help with poop scooping or even administering medications. Let's say that your senior has become a volunteer and will be away from the home for extended periods of time. They might benefit from a pet daycare or pet sitter in Tulsa that can make sure the pet's needs are met when your senior is away. If your elderly loved one has mobility issues, pet care services can ensure their dog is taken to a dog park to get plenty of exercise.
When contacting services, be sure to check their rates and offerings. If your senior has an exotic pet or large dog, you'll want to confirm that services are willing to care for them. Also, find out what responsibility services will assume if your senior's pet is lost or hurt in their care.
You can learn more about picking the right pet care in Tulsa by exploring our comprehensive guide to finding in-home pet services.
Caring, trustworthy pet services in Tulsa
When the time comes for you to pick a service offering in-home pet care in Tulsa, you'll want to find one that values your senior's commitment to quality pet care. Finding the right service can help your elderly loved one age in place happily and independently while maintaining their pet's well-being. Seasons is happy to assist with your search for great pet care. Review our listings for in-home pet care services in Tulsa to help your elderly loved one today.