Find more resources in your city!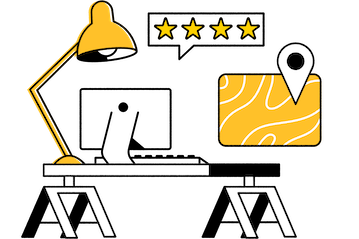 Start Exploring
Should your business be here?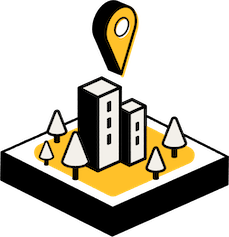 Add your business
How many households in the Twin Cities and statewide have pets?
As the table below shows, pets are popular in Minnesota. Studies indicate that at least 50% of older adults in the U. S. have pets. That's a lot of pets that need caring for. Whether your aging relative needs help with emptying a litter box because of a health condition or help walking a large dog because of physical limitations, in-home pet care in the Twin Cities can help.
Seniors need to live their later years with dignity and respect. They may feel bad if they can't take care of their pet the way they used to, so getting them help with pet care in the Twin Cities is a good way to ensure that their companion animal can be cared for in the way your senior wants. Even though you can help them when you're available, pets need care every day, so getting in-home pet care in St. Paul or Minneapolis can help take the pressure off of you when you're busy with work and other family responsibilities.
Has the rate of pet ownership in the Twin Cities increased?
In the past three decades, pet ownership has continued to increase, as the table below indicates. The steady increase over time shows that many people have realized the benefits of pet ownership, such as a sense of responsibility and companionship. Oftentimes this is even more true for older adults than it is for families and younger adults.
Seniors who choose to age in place don't have an opportunity for a lot of the socialization they may have had if they were in a communal living situation. Not engaging in regular social engagements, can lead to loneliness. Having a pet can mitigate their loneliness and give them someone to care for, add structure to their day, and provide the affection they need. That's why it's better to hire daily pet care in the Twin Cities than to force your aging loved one to give up their companion.
What should I look for in a Twin Cities pet service?
There are a number of things to consider when choosing in-home pet care services in Minneapolis-St. Paul. If your elderly loved one travels a great deal, they may need a pet sitter in the Twin Cities. If they aren't able to drive any longer, they may need a Twin Cities mobile vet. Our comprehensive guide to pet care services lets you know what specific services pet care organizations can offer and helps you figure out what questions to ask when you and your loved one are searching for the right in-home pet care services in the Twin Cities. Review the guide to help you find the right provider in your senior's neighborhood.
Caring, trustworthy pet services in the Twin Cities
Helping your elderly loved one find in-home pet care in Minneapolis-St. Paul so they can keep their pet is a true act of kindness. Not only does having a pet give your aging relative affection, but having a pet care provider in the home daily can give them another opportunity for socialization. Seasons is here to help you find the best in-home pet care in the Twin Cities for your loved one.