Find more resources in your city!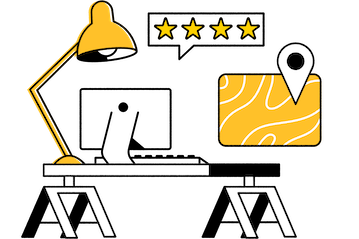 Start Exploring
Should your business be here?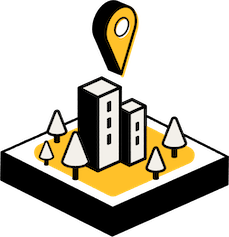 Add your business
How many households in Tri-Cities and statewide have pets?
The importance of in-home pet care in the Tri-Cities area, including in Kingsport, TN, Bristol, TN, and Johnson City, TN, is only more pronounced as pet ownership rates increase. Almost half of all households in the state have dogs, and a significant percentage have cats, according to data. Many households own both a dog and a cat.
| | | |
| --- | --- | --- |
| | Have Dog(s) | Have Cat(s) |
| Percent of households in Tennessee that have cats or dogs. | 47 | 30.9 |
While having a pet can be very therapeutic for seniors, it can also be challenging, especially if they are facing cognitive decline. It can be sad for an older adult to see their beloved furry friend go without the care they need, which is why you should make sure to get in-home pet care in the Tri-Cities so their beloved companion is taken care of.
How do pets in Tri-Cities help their owner's mental health?
Pets can help senior citizens in a variety of ways. Of course, a service animal is trained specifically to help seniors who are blind or have an emotional condition like depression. However, any pet can improve your older loved one's quality of life. In fact, almost three-quarters of older adults living alone said a pet had helped them:
| | | |
| --- | --- | --- |
| | Pet helped with physical or emotional problem | No difference |
| Percent of older adults living alone who said their pet helped them cope with physical or emotional problems | 72 | 28 |
Often, having in-home pet care services in the Tri-Cities can make the difference between being able to keep a pet and letting them go. If your senior faces mobility restrictions, they may no longer be able to clean their cat's litter or groom their dog. In-home pet care services in the Tri-Cities area, including in Kingsport, TN, Bristol, TN, and Johnson City, TN, can allow them to enjoy time with their furry friend without burning themselves out.
What should I look for in a Tri-Cities pet service?
Finding the right pet care services in the Tri-Cities isn't always easy, as you want to make sure you get the very best for your older loved one. It's vital to get their input, as this is their lifelong companion we're talking about. Ask them how pet services can help make their life easier, and find an agency that provides those services, whether it's grooming or a pet sitter in the Tri-Cities who can watch their pet while your senior is away. A Tri-Cities mobile vet can also reduce stress and anxiety that your older loved one might have if their dog or cat is sick, as they can always call the vet to check up on their pet and provide much-needed medications to help it get better.
Our comprehensive guide to finding in-home pet care has more useful information.
Caring, trustworthy pet services in Tri-Cities
Getting in-home pet care for your older loved one is one of the best ways to help them age in place and enjoy their final years with a friend they cherish and adore. If you can't take care of your senior's pet due to your other responsibilities, browse Seasons' free Tri-Cities in-home pet care resources.