Find more resources in your city!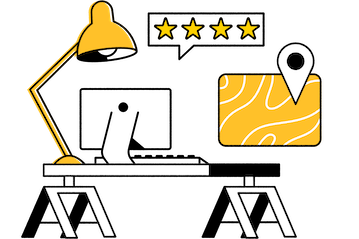 Start Exploring
Should your business be here?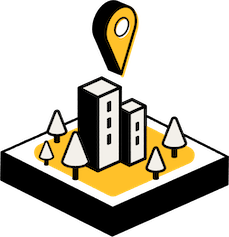 Add your business
How many households in the Quad Cities and statewide have pets?
In Iowa, many households are home to a dog or a cat, and there are even more families with nontraditional pets in their care. Pets bring a host of benefits; however, they also bring responsibilities to their owners that older adults may find difficult to complete. For instance, seniors with chronic health conditions may not be able to provide the level of exercise required of their young puppy.
Pet care in the Quad Cities can help seniors remain connected with their animals while ensuring that their pets' needs can be met effectively and respectfully. While the level of work can vary from pet to pet, a pet service provider can assist older adults with younger or older animals, as well as those health conditions.
Has the rate of pet ownership in the Quad Cities increased?
The recent trend in pet ownership among households might indicate that the numbers will potentially continue to rise throughout the years. Ensuring that seniors have access to quality in-home pet care services in the Quad Cities can be an invaluable way to accommodate older adults as their needs change over time.
Owning a pet can be a great source of responsibility, meaning, and companionship for seniors, particularly if they live alone. Caring for their pet encourages exercise, boosts mental wellness, and increases sociability as well. The senior in your life should be able to spend their days with their best friend by their side. In-home pet care in the Quad Cities can be a great way to help.
What should I look for in a Quad Cities pet service?
Before compiling a list of in-home pet care services in Davenport, Rock Island, Moline, or Bettendorf, you'll want to consider a few things in advance. What are your elderly loved one's limitations? There are service providers who are happy to provide daily pet care, such as feedings, walks, and administering medication; however, others focus on long-term assistance for the pets of older adults, such as those diagnosed with Alzheimer's or pets with chronic health conditions. Your aging relative should have the final say to ensure they feel comfortable allowing a pet sitter in the Quad Cities to tend to their companion's needs. Perhaps the senior in your life could benefit from routine in-home medical care from a Quad Cities mobile vet.
Before you start searching for a skilled pet sitter in the Quad Cities, review our comprehensive guide to finding in-home pet services. The information can help you and your aging loved one feel confident in your decision.
Caring, trustworthy pet services in the Quad Cities
A pet care service can allow your aging relative and their best friend to remain together for as long as possible, which can encourage a variety of physical, emotional, and mental benefits. If the senior in your life isn't able to change litter boxes or handle other heavier tasks, you can find a pet sitter in Rock Island, Davenport, and other areas who can tackle these areas. Whether you're looking for a mobile vet, an in-home groomer, a pet sitter, or other forms of in-home pet care in the Quad Cities, there is a solution that can work well with your aging loved one and their companion. With the listings at Seasons, you can explore unbiased feedback on local pet care providers for seniors.