Find more resources in your city!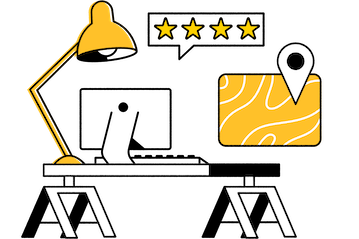 Start Exploring
Should your business be here?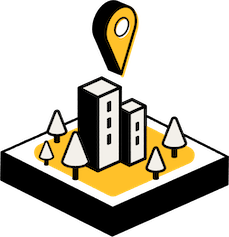 Add your business
How many households in St. Louis and statewide have pets?
Owning a pet can be such a rewarding experience. Whether you opt to bring a dog, cat, hamster, fish, bird, or rabbit into your home, everyone in the household can benefit from caring for an additional family member. There's no doubt that cats and dogs are among the most popular pets in homes. Look at the percentage of dogs and cats that can be found in Missouri households:
According to this American Veterinary Medical Association data, the majority of households in Missouri have dogs. The great news is whether your loved one needs in-home pet care services in St. Louis for their favorite dog, cat, or another amazing animal, you can find services in your area to get the help they need. Your senior could enjoy assistance with pet sitting, walking, kenneling, and much more.
How do pets in St. Louis help their owner's mental health?
Having a pet can be incredibly beneficial for the home. For example, walking your dog can ensure you get plenty of fresh air and exercise every day. The unconditional love a pet offers can also make a positive difference in the lives of pet owners. According to AARP, the following percentage of older adults have been impacted by having a pet in their lives:
As your senior ages, they could encounter a variety of challenges – both emotional and physical. What's amazing is that nearly three in four older adults have revealed that their pet has helped them through these challenges. If your loved one is having trouble caring for their pet, conversations might arise about them letting their friend go. But there's no need for your senior to part ways with their buddy when you can find a pet sitter in St. Louis or secure another form of pet care in St. Louis that aligns with their needs.
What should I look for in a St. Louis pet service?
What's great about searching for pet services for your loved one is you can find assistance whether they need in-home pet care in St. Louis or would like to take advantage of St. Louis mobile vet services. Even if your senior wants to train their pet, secure pet daycare, or get help with feeding their friend, there are many great services in the area to help your loved one get the assistance they desire.
Seasons wants to make it even easier for you to find pet care assistance for your senior. You can explore our comprehensive guide to finding in-home pet services to find out more about the many perks of pet care for your senior and their buddy. Our guide also offers insight into the conversations you can have with your loved one to pick the right pet care in St. Louis.
Caring, trustworthy pet services in St. Louis
Pets are amazing additions to homes and your senior is likely more fulfilled for having a fantastic companion in their life. Our goal at Seasons is to make your loved one's journey of friendship with their buddy flow as smoothly as possible. Whether your senior needs pet transportation assistance, boarding help, administration of medication, or other services, you can explore our free St. Louis in-home pet care resources to get help. Check out our listings to find in-home pet care services in St. Louis today.