Find more resources in your city!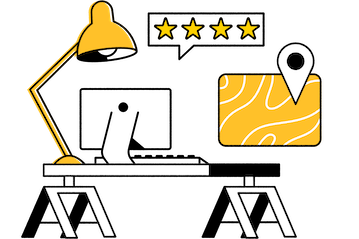 Start Exploring
Should your business be here?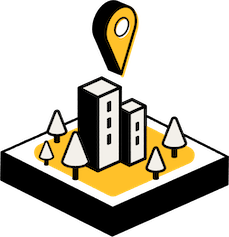 Add your business
How many households in Scranton and statewide have pets?
In Scranton and across the state, almost 40% of households own a dog, while almost 30% own a cat. Some households own multiple pets, including cats and dogs. That translates into a lot of work and an increased demand for in-home pet care in Scranton. The following data shows just how many households in Scranton and statewide own cats or dogs:
Whether your elderly loved one owns a cat or a dog, there are numerous chores associated with pet ownership. For example, a dog might require daily walks, which can be difficult for a senior citizen with mobility constraints. A cat might shed hair everywhere, requiring extra cleanup. In-home pet care in Scranton can also help with tasks like cleaning a litter, grooming a dog, or bathing a cat.
In comparison to other generations, how many seniors in Scranton own a pet?
Baby boomers have a surprisingly high rate of pet ownership, especially when compared to younger generations like Gen X and Gen Z. That's not surprising, especially considering the heightened need for companionship when you're older and possibly facing social isolation. The following statistics shed light on the rate of pet ownership in the United States by generation:
If your older adult is one of those owning a pet, consider looking into in-home pet care services in Scranton. From cleaning up after a pet to playing with a high-energy dog, there's a lot a home pet care service can help with. Your elderly loved one will feel better knowing their furry friend is well taken care of.
What should I look for in a Scranton pet service?
When searching for in-home pet care services in Scranton, consider several factors. There are many ways your older adult could benefit from a pet care service. For example, if they have a dog but find it difficult to leave the house, they may benefit from a dog walker. If they need to attend routine medical procedures every week and don't want to leave Fido alone, start looking for a pet sitter in Scranton. If the senior in your life has a pet that needs checkups or vaccines but can't make the trip to the vet, you can enlist the help of a Scranton mobile vet. Ask around for recommendations, check prices, and read reviews before making your final choice.
You should also take the time to read our comprehensive guide to finding in-home pet services for information to guide your search.
Caring, trustworthy pet services in Scranton
Having access to at-home pet care services will take a big load off your elderly loved one's back. It will give you peace of mind, knowing the senior in your life can live independently while not suffering from feelings of loneliness. Start your search for in-home Scranton pet care services today by browsing our listings and reading our free resources.