Find more resources in your city!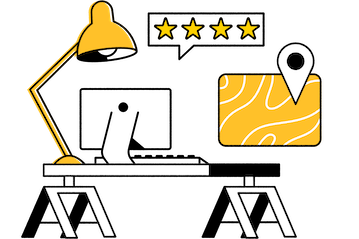 Start Exploring
Should your business be here?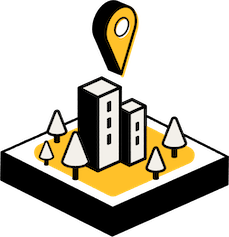 Add your business
How many households in Santa Barbara and statewide have pets?
More than four out of 10 households in California have dogs, and many own cats as well, research shows. Whether your older loved one needs help with grooming their dog or needs assistance taking their cat to a vet, in-home pet care in Santa Barbara, Santa Maria, and San Luis Obispo can be a lifesaver.
| | | |
| --- | --- | --- |
| | Have Dog(s) | Have Cat(s) |
| Percent of households in California that have cats or dogs. | 40.1 | 22.9 |
It's not always easy owning a pet, especially for older adults. However, in-home pet care in Santa Barbara can make your older loved one's life a lot easier. In California, many people also own rabbits, which have their own unique needs. It's worth getting pet care for your older loved one, as it often makes the difference between being able to keep their furry companion and having to let them go.
How do pets in Santa Barbara help their owner's mental health?
Owning a pet comes with a surprising number of benefits. Owning a dog can make it more likely for your older loved one to take a walk every day, for example, which can improve overall health and well-being. Here's what almost three out of four older adults had to say about how pets have helped them:
| | | |
| --- | --- | --- |
| | Pet helped with physical or emotional problem | No difference |
| Percent of older adults living alone who said their pet helped them cope with physical or emotional problems | 72 | 28 |
There may be days when your older loved one won't have the strength to take their dog on a walk. A dog walker can help, though. Some seniors may be able to take their dogs on a walk in the afternoon but not early in the morning. If their dog needs to take a walk twice a day, or if it needs to get out of the house in the morning to defecate, in-home pet care services in Santa Barbara can help as well.
What should I look for in a Santa Barbara pet service?
You want to make sure that your senior's dog or cat is getting the very best care, which is why it is important to do your research carefully when searching for in-home pet care services in Santa Barbara. Make sure to read reviews online or ask for references to ensure that the staff members hired by the agency treat the animals with love and respect. Make sure to get feedback from your older loved one about the specific services they need. Some seniors may need a pet sitter in Santa Barbara so they can feel comfortable leaving the home and hanging out with friends in the park, allowing them to have a social life.
Read our comprehensive guide to finding in-home pet services for more information on why you should get pet care and how to find the best care.
Caring, trustworthy pet services in Santa Barbara
Whether your senior needs help cleaning the litter box or requires the services of a Santa Barbara mobile vet, help is within reach. There's no need for them to stress out about the well-being of their furry friend when pet care is available. Browse our free Santa Barbara in-home pet care resources for more information.