Find more resources in your city!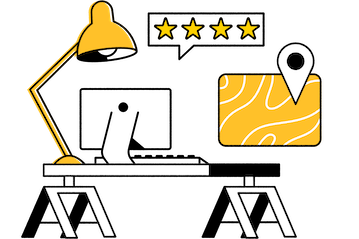 Start Exploring
Should your business be here?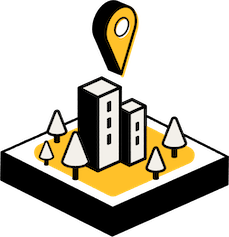 Add your business
How many households in San Francisco and statewide have pets?
It's no secret that both individuals and families have a love affair with their pets. Whether their companions are dogs, cats, rabbits, or hamsters, people enjoy the energy boost and unconditional love pets can provide. While a variety of animals make great pets, cats and dogs are usually the most popular choices. In California, here's how cat and dog ownership breaks down:
This data from the American Veterinary Medical Association shows that households in California seem to have a preference for dogs; however, cats are just as fantastic. No matter the type of pet your senior has chosen to make their companion, it's important for them to create a loving environment in which their buddy can thrive. If your loved one needs help with specific aspects of care like feeding or walking, there are plenty of reliable services for in-home pet care in San Francisco that can offer assistance.
In comparison to other generations, how many seniors in San Francisco own a pet?
One might think that pet ownership is equally popular across generations, but studies show that some groups are more likely to take in these companions than others. Whether your senior is a Baby Boomer or a Builder, you might be interested to learn about their generation's likelihood of having a pet. Here is a breakdown of pet ownership by generation:
The positive effects of pets on seniors
Reduction of blood pressure
Reduction of depressed mood by increasing serotonin and dopamine levels
Reduction of visits to a doctor. Increased opportunities to exercise
Opportunity to meet new people
Reduction in loneliness.
According to this data, Baby Boomers are right behind Millennials in their likelihood to own pets. Combining them with the Builder generation means that nearly one-third of all pet owners are older adults. This is great news since a study presented by Pet Health Network has revealed that pets can cheer up lonely seniors and enhance quality of life. You can help your loved one maintain their quality of life as well as their companion's by finding pet services they can use. Whether your senior needs a pet sitter in San Francisco or could benefit from a San Francisco mobile vet, you can locate the help they desire.
What should I look for in a San Francisco pet service?
In-home pet care services in San Francisco range to cover all of your senior's pet care needs. You can find services that offer dog walking, pet transportation, pet sitting, yard cleaning, animal baths, feeding, kenneling, grooming, mobile veterinary care, or even training. There are plenty of great businesses offering in-home pet care in San Francisco that can offer your senior valuable help.
If you would like additional insight into understanding and locating reputable pet care, be sure to explore our comprehensive guide for finding in-home pet services. You can find out all about pet care businesses and also learn the best ways to help your senior find a fantastic service in your area.
Caring, trustworthy pet services in San Francisco
It's quite rewarding as a caregiver to help your loved one maintain the special bond they have with their pet. Even if your senior is struggling to maintain optimal care, there are great options for pet care in San Francisco that can help fill the void. Seasons can guide your search for a quality pet care service with our free San Francisco in-home pet care resources. Explore these resources today to support your loved one in aging in place with a happy pet by their side.