Find more resources in your city!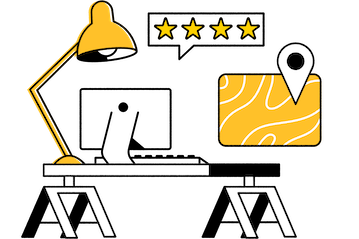 Start Exploring
Should your business be here?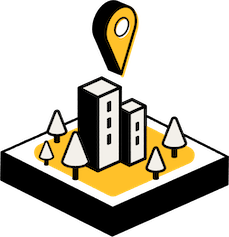 Add your business
How many households in San Antonio and statewide have pets?
It's probably not a surprise that many households have some type of pet, whether it is a hamster, parakeet, guinea pig, or rabbit. Who doesn't love having a constant companion who offers lots of love and maybe even a few hugs? In most households with pets, the popular duo is the cat and dog. Let's see which of these two pets is most popular in Texas:
This American Veterinary Medical Association data has revealed that nearly two-thirds of homes in the state have either a cat or dog. Whether your senior has one of these amazing companions or another fantastic pet like a goldfish or even a snake, they must be able to clean after their buddy, keep them fed, and manage all other care. If your loved one is having trouble keeping up with these tasks, it's a great idea to find in-home pet care in San Antonio to help. Your senior might also benefit from a San Antonio mobile vet service if they have trouble getting to appointments.
What are some positive effects pets have on seniors in San Antonio?
There are so many physical and psychological benefits to having a pet around. These amazing animals can have an even greater impact on seniors who live alone, have limited access to the outside world, or crave companionship. According to Abramson Senior Care, a pet in the home can have the following positive effects on seniors:
The positive effects of pets on seniors
Reduction of blood pressure
Reduction of depressed mood by increasing serotonin and dopamine levels
Reduction of visits to a doctor. Increased opportunities to exercise
Opportunity to meet new people
Reduction in loneliness.
As you can see, the perks of pet ownership for seniors are tremendous. Older adults who own pets can enjoy amazing improvements in their moods and even their social lives when taking part in outdoor activities. The benefits of a pet are so great that you as a caregiver likely want to do everything possible to help your loved one keep their companion happy and healthy. Taking advantage of in-home pet care services in San Antonio that help with pet sitting, yard clean-up, dog walking, and more can make this goal easy to achieve.
What should I look for in a San Antonio pet service?
Pet services can help your senior in a variety of areas. If your loved one wants in-home pet care in San Antonio, they could have someone sit with and walk their pets and also make sure they're properly fed. Some services even offer overnight care as well as pet taxi and bathing services. So whether you need a pet sitter in San Antonio or would like another form of pet care, there are plenty of services available in your area.
If you need help finding in-home pet care services in San Antonio, don't hesitate to explore our comprehensive guide for finding in-home pet services. You can learn all about what makes a great pet care service and explore tips for locating the right service for your senior and their companion.
Caring, trustworthy pet services in San Antonio
Locating trustworthy pet care in San Antonio can help your loved one age in place in the happiest, healthiest environment possible. Both your senior and their companion deserve the best, so don't hesitate to begin searching for great in-home pet care services in San Antonio. Explore free San Antonio in-home pet care resources from Seasons to find a great service today.