Find more resources in your city!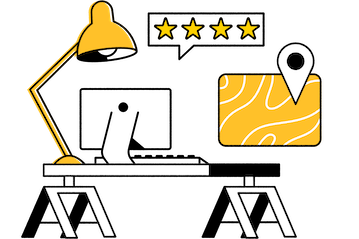 Start Exploring
Should your business be here?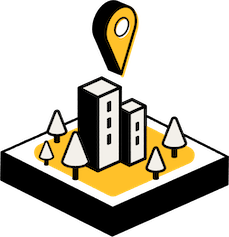 Add your business
How many households in Rochester and statewide have pets?
Pet ownership provides numerous benefits to all age groups, and many people enjoy their company throughout their entire lives. If your older adult has had pets since they were a kid, losing them in their golden years could be difficult for them to take. The following statistics reveal how many households in Minnesota own dogs or cats:
| | | |
| --- | --- | --- |
| | Have Dog(s) | Have Cat(s) |
| Percent of households in Minnesota that have cats or dogs. | 35.5 | 26.5 |
If your older loved one owns a pet that isn't a standard cat or dog, in-home pet care services in Rochester and nearby areas such as Mason City and Austin can still help take care of them. For example, a pet sitter could clean the birdcage, polish the hamster's wheel, or feed the fish.
What are some positive effects pets have on seniors in Rochester?
Listing all of the positives of pet ownership would be impossible as individuals respond to their animals in unique ways. That said, AbramsOnCenter.org provides a partial list of potential benefits below. In-home pet care in Rochester is a great way to ensure that your senior never has to give up their animals and the benefits accompanying them.
The positive effects of pets on seniors
Reduction of blood pressure
Reduction of depressed mood by increasing serotonin and dopamine levels
Reduction of visits to a doctor. Increased opportunities to exercise
Opportunity to meet new people
Reduction in loneliness.
Another underappreciated aspect of pet ownership is the structure that caring for an animal provides. Even something as simple as feeding times can give your older loved one something to plan their day around, helping to create a natural flow that could enhance their mental well-being. Collaborating with a pet sitter in Rochester could also give your older adult a set schedule to follow.
What should I look for in a Rochester pet service?
Even the best in-home pet care in Rochester won't amount to much if you don't have your senior's support, so the first step is gaining their approval. Involve your older loved one throughout the research process so they feel like they have agency in what's going on. Let them interview potential caregivers to ensure that they establish a personal rapport with their dog walker or cat sitter. Stress the convenience that mobile groomers or a Rochester mobile vet can offer, and make sure you're addressing their needs as opposed to what you think their needs are.
After that, you should start thinking about price. In-home pet care services in Rochester and nearby areas such as Austin and Mason City are only effective if your older loved one never needs to think twice about paying for them. Our comprehensive guide to finding in-home pet services provides further information, so read it carefully as part of your research process.
Caring, trustworthy pet services in Rochester
Your older loved one probably cannot imagine life without their pets, and they shouldn't have to, considering the many benefits for older adults associated with pet ownership. Professional pet sitting and other pet care services are a great way for seniors to keep their pets without jeopardizing an animal's well-being, and Seasons provides a variety of free resources to help you start looking for the right caregivers. We want to do everything we can to help seniors enjoy themselves safely and independently!