Find more resources in your city!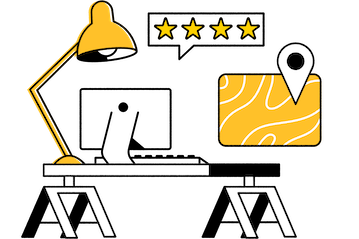 Start Exploring
Should your business be here?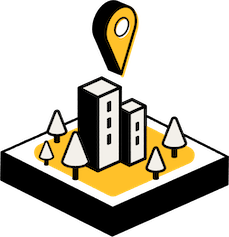 Add your business
How many households in Raleigh-Durham and statewide have pets?
A significant portion of Raleigh-Durham residents own pets, according to the American Veterinary Medical Association. With over half of North Carolina residents owning pets, many families have to make decisions about how they will care for their pets and find professionals to handle vital services, like providing regular exercise and bathing.
In-home pet care in Raleigh-Durham is a perfect way for your loved one's pet to get their needs met in a familiar environment. Your senior does not have to worry about transporting them to another location, and the service can bring supplies to their home. In-home pet care services in Raleigh-Durham are helpful for the many seniors who have a hard time with activities like bending, kneeling, or carrying but are essential to ensuring that their pet receives proper care.
How do pets in Raleigh-Durham help their owner's mental health?
Some of the most difficult aspects of aging are those that affect mental health. Seniors often have reduced mobility, which can make it hard to maintain certain relationships or participate in activities they enjoy. Pets can be an excellent way to provide companionship and affection that are vital for mental health, according to AARP.
Because pets can play such a vital role in your older adult's mental and emotional health, in-home pet care in Raleigh-Durham provides a valuable service. Your senior can enjoy the benefits of a playful, loving friend without having to worry about many of the logistics, physical demands, and the effort that often come with having a pet. Aging in place can be a much more viable option for your older adult if they are able to do it with a beloved pet.
What should I look for in a Raleigh-Durham pet service?
It is important to understand the particular needs your loved one has for pet care in Raleigh-Durham, as well as what their wishes are. For example, many seniors struggle to give pets the exercise they need. Likewise, regular grooming or dental care can be difficult to perform at home. If your loved one is not able to drive, taking their pet to a professional can be a significant problem. In-home care can be an effective option to provide these services, and there are also services that provide transportation if that fits your senior's preferences. Our comprehensive listings for in-home pet services make the search process as smooth as possible for you and your loved one.
Caring, trustworthy pet services in Raleigh-Durham
Whether your loved one needs a pet sitter in Raleigh-Durham while they are away or regular support for their pet, we can connect you to the right professional. Using our free Raleigh-Durham in-home pet care resources is an easy way to examine options for your senior. Helping your loved one benefit from the love of their pet can support them enjoy a high quality of life as they age in place. We can help you find the best option for both your senior and their pet.