Find more resources in your city!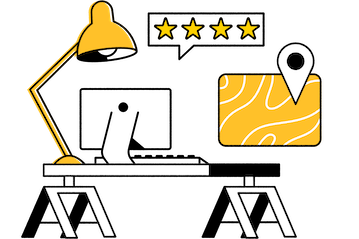 Start Exploring
Should your business be here?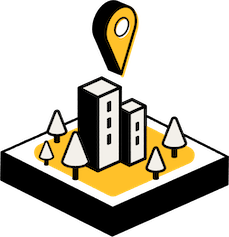 Add your business
How many households in Pittsburgh and statewide have pets?
If your loved one enjoys having pets around, professional pet care in Pittsburgh is a great way to ensure that their animals are well-cared for while remaining in your senior's home. There is a variety of pet care available, ranging from Pittsburgh mobile vet services to dog-walkers who understand how to give a pooch a good workout.
What are some positive effects pets have on seniors in Pittsburgh?
Many seniors feel happier and more content around animals, which is an important reason to look into in-home pet care in Pittsburgh for your loved one. If you'd like to look at some data before making the investment, check out the list of positive effects pets can offer to seniors below:
The positive effects of pets on seniors
Reduction of blood pressure
Reduction of depressed mood by increasing serotonin and dopamine levels
Reduction of visits to a doctor. Increased opportunities to exercise
Opportunity to meet new people
Reduction in loneliness.
Older adults deserve to have all of the benefits listed above, and that means ensuring that your loved one's pets can safely stay where they belong. If your senior can no longer bend down to refill the food bowls, a pet sitter in Pittsburgh can take care of it for them. If they can't drive to the vet, a licensed veterinarian can come to their home.
What should I look for in a Pittsburgh pet service?
No two seniors have identical needs, so in-home pet care services in Pittsburgh are varied to accommodate your loved one's needs. If your senior doesn't have steady hands, a home groomer can come over to trim their cat's claws or cut their dog's fur. If they're planning a trip, a pet sitter can take care of daily tasks such as feeding and watering. Other services that might benefit your loved one include dog-walking and pet food delivery.
Our comprehensive guide to pet care for seniors covers everything from how to tactfully bring up in-home pet care in Pittsburgh to your loved one to what you can expect to pay for various services, helping you gather information while making your decision regarding in-home pet care for you elderly adult.
Caring, trustworthy pet services in Pittsburgh
Your senior deserves to have pets in their life for as long as they live, and choosing reliable pet care in Pittsburgh is key to making that happen. We are a trustworthy resource that offers local listings to help you find a great individual or company for your senior, so please use them to find whatever your loved one's pets might need. It's the best way to help your loved one age in place with their pets by their side.