Find more resources in your city!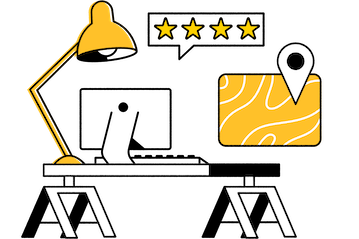 Start Exploring
Should your business be here?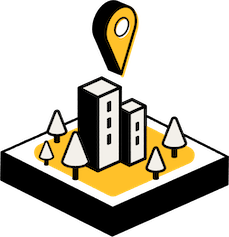 Add your business
How many households in New Orleans and statewide have pets?
Pets offer something to all age groups, teaching children responsibility while providing seniors with companionship. As such, it's not surprising that many households have pets regardless of the homeowner's age. The chart below illustrates how many homes in Louisiana have cats or dogs:
Even if your loved one can't drive to a cat groomer or dog park, they should still be able to keep their pet, and in-home pet care services in New Orleans can help facilitate that. For example, you can look into mobile groomers who will go to their home or a pet sitter in New Orleans who can come over to walk the dog every day.
In comparison to other generations, how many seniors in New Orleans own a pet?
While pets are popular among all generations, today's baby boomers are especially fond of their fur babies. This makes sense considering that pet ownership provides unique benefits to seniors. The table below highlights each generation's share of pet ownership
Share of pet ownership in the United States in 2021/22, by generation
| | | | | |
| --- | --- | --- | --- | --- |
| Gen Z | Millennial | Gen X | Baby Boomer | Builder |
| 14 | 32 | 24 | 27 | 3 |
It would be heartbreaking if the senior in your life had to surrender their cat or dog due to an inability to take care of them, so utilize our listed resources to prevent that from happening. In-home pet care services in New Orleans can handle any pet care tasks that your older adult is no longer capable of, to ensure that they can keep their pets at home.
What should I look for in a New Orleans pet service?
In-home pet care services in New Orleans encompass everything your loved one might need to safely retain custody of their furry friends. A New Orleans mobile vet can travel to your loved one's home and provide services ranging from routine check-ups to surgery. A dog walker can ensure that your loved one's dog gets enough exercise. Pet food can be delivered to your loved one's front door, and a mobile groomer can clean up their cat's fur. Pet care in New Orleans even includes routine tasks like cleaning the litter box or filling the food bowl.
There is a lot of information available, and our comprehensive guide to pet care for seniors contains everything you need to know about pet care, from what it costs to how to broach the subject with your loved one.
Caring, trustworthy pet services in New Orleans
Talking about in-home pet care in New Orleans can be tough because it's a reminder that your senior can't do everything they used to, but it's possible to find reliable pet care so that they can continue to enjoy the companionship of their pet. Browse all of our New Orleans in-home pet care resources to help your older adult get started with in-home pet care today.