Find more resources in your city!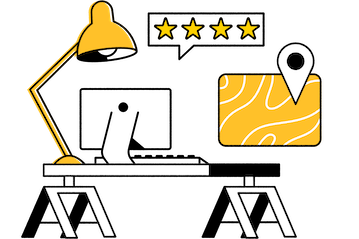 Start Exploring
Should your business be here?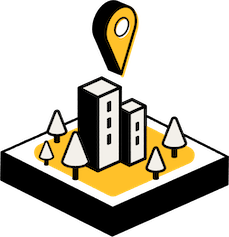 Add your business
How many households in Lubbock and statewide have pets?
You might be surprised to learn that well over four out of 10 households in Texas own dogs. A significant percentage owns cats, and many own both dogs and cats. That means there are a lot of pets to take care of! Fortunately, in-home pet care in Lubbock is affordable and readily available to help senior pet owners.
| | | |
| --- | --- | --- |
| | Have Dog(s) | Have Cat(s) |
| Percent of households in Texas that have cats or dogs. | 43.4 | 20.5 |
If your senior is stressing out about their dog's well-being because they can no longer care for them properly, in-home pet care services in Lubbock might be the answer. Getting professional pet care will give them much-needed peace of mind and allow them to enjoy their time with their furry friend. That's something they absolutely deserve in their final years.
How do pets in Lubbock help their owner's mental health?
A dog, cat, or another pet can help boost your senior's daily mood and uplift their spirits. It can allow them to feel less alone. A dog can show love and affection, which can help your senior feel happy and cherished. The percentage of older adults who say that a pet has helped them with a physical or emotional problem is very high, research shows:
| | | |
| --- | --- | --- |
| | Pet helped with physical or emotional problem | No difference |
| Percent of older adults living alone who said their pet helped them cope with physical or emotional problems | 72 | 28 |
Good emotional health has an impact on physical health. Furthermore, owning a dog can give your older adult a reason to leave the house and take a walk every day. Walking every day is an excellent form of physical activity, and it can help boost your senior's immune system and overall well-being. On those days when they have no energy to take a walk, a dog walker can always help out.
What should I look for in a Lubbock pet service?
When searching for in-home pet care services in Lubbock, it's important to ensure you get the very best for your older loved one. To that end, research each company carefully. Check for online reviews or ask for references to ensure the quality of service. Also, get some buy-in from your older loved one. That's the only way you can know which services to look for. For example, do they need a pet sitter in Lubbock to watch their dog while they visit family who lives out of town? That can give your senior much-needed peace of mind, knowing their dog will be okay while they're away. Your senior might need a Lubbock mobile vet if they can't drive anymore but need to have their cat checked out for their yearly shots.
Our comprehensive guide to finding in-home pet services has more useful information.
Caring, trustworthy pet services in Lubbock
Finding trustworthy pet services in Lubbock is one of the best things you can do for your older loved one's physical and emotional health in their golden years. It shows them that you care about them and their lifelong pal. Let Seasons help with our free Lubbock in-home pet care resources today.