Find more resources in your city!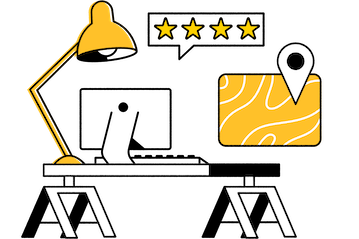 Start Exploring
Should your business be here?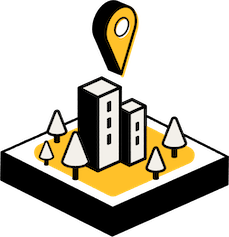 Add your business
How many households in Los Angeles and statewide have pets?
There are many households in California that have dogs or cats, as shown below. If your senior's home is one of them, then hiring professional pet care in Los Angeles could be crucial because they may no longer be able to provide all of the care that their animal needs as they lose energy and mobility.
In-home pet care in Los Angeles can help your loved one take care of a cat, dog, or whatever other types of animals they may have. These companies are staffed by pet experts who know what it takes to provide outstanding care to each animal that they interact with, so you can hire a company that offers pet care in LA with full confidence.
How do pets in Los Angeles help their owner's mental health?
Owning a pet is about more than having a fun animal in the house. Older adults form lasting relationships with their pets, which help them maintain a more positive outlook on life. For example, consider the data below, which shows the percentage of older adults who said pets helped them with physical or emotional problems.
Hiring in-home pet care services in Los Angeles makes it much easier for your adult to enjoy the many benefits of owning a pet. They separate the burden from the benefits so that your senior can enjoy their animal without feeling overwhelmed. It's this type of benefit that makes professional in-home pet care in LA so impactful.
What should I look for in a Los Angeles pet service?
As you look at your options for in-home pet care services in Los Angeles, there are a few important things to consider. Take a look at our resources that lists the providers in your area. You can consider how they differ from one another and read online reviews efficiently.
Once you get closer to making a hiring decision, be sure to check in with your senior before moving forward. You wouldn't want to hire a pet sitter in Los Angeles that they don't feel comfortable having around. If you need advice on how to bring this subject up, take a look at our comprehensive guide to finding pet services for seniors. It covers everything you need to know so that you can make a thoughtful and informed hiring decision.
Caring, trustworthy pet services in Los Angeles
Whether you're looking for a Los Angeles mobile vet, a pet sitter, or a dog-walker, there are plenty of professionals in the LA area who can help your senior take better care of their animal. Hiring one of these companies could be the difference-maker that allows your loved one to maintain their close relationship with a pet for longer. We hope that the resources listed above have helped you make a decision about your loved one and how pet services in LA can benefit them.