Find more resources in your city!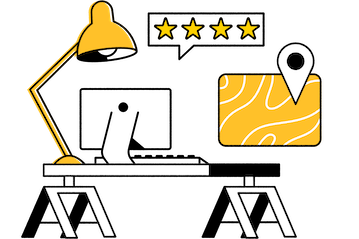 Start Exploring
Should your business be here?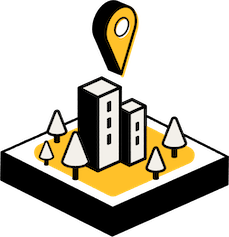 Add your business
How many households in Las Vegas and statewide have pets?
Because of all of the benefits of having a pet, many families share their home with a dog or cat. Companion animals are popular among all age groups, and your loved one may have had one since they attended grammar school. The table below illustrates how many households in Nevada have cats and dogs:
If you aren't sure if your loved one is physically capable of walking the dog or taking the cat to the veterinarian, in-home pet care in Las Vegas can help fill any gaps in care-taking so that your senior can keep their pet. For instance, a Las Vegas mobile vet can travel to your loved one's home in a fully-equipped van to provide all of the medical care a pet might need.
What are some positive effects pets have on seniors in Las Vegas?
If you want to see if keeping a pet with their aging owner is worth the cost, here is some data that shows that pet care in Las Vegas is worth the investment. Studies show that pets have many positive effects on seniors, including but not limited to those in the table below:
Pets are a source of happiness when seniors need one most, serving as both comfort and distraction from hardships like medical bills and estate planning. Pet owners are also a community that doesn't discriminate based on age, making dog parks and similar venues one of the best places for the 65+ crowd to meet new people. Helping your loved one continue living with their companion animal is easier with in-home pet care services in Las Vegas.
What should I look for in a Las Vegas pet service?
Pet care in Las Vegas is varied, taking on as many forms as the people who use it. If your loved one's hands aren't steady enough to safely groom a fur baby, a groomer could go to their home to keep their dog or cat looking their best. If your loved one enjoys travel, a pet sitter in Las Vegas can ensure that their animals are fed, exercised, and stimulated in their absence. A sitter can also ensure that a pet's water bowl is always filled if the owner is experiencing cognitive decline or can't bend down and check it themselves.
The volume of choices available can make it overwhelming to find in-home pet care in Las Vegas, but our resources make it easier to compare them and find the right one for your aging adult. Our comprehensive guide to in-home pet care for seniors covers everything you need to know to keep your senior and their pets together.
Caring, trustworthy pet services in Las Vegas
Your loved one may be resistant to the idea that they need help caring for their pets, but seeking professional pet care support is less traumatic than being forced to surrender a beloved animal companion. Utilize the resources available on this page to help your loved one keep their pets.