Find more resources in your city!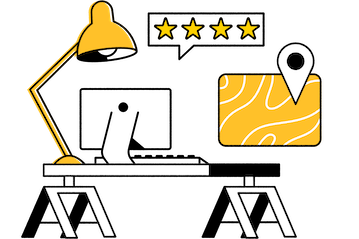 Start Exploring
Should your business be here?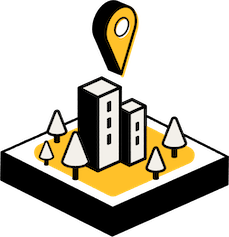 Add your business
How many households in Lansing and statewide have pets?
Pet ownership is one of the few things a person can enjoy from childhood through retirement years, and it wouldn't be surprising if your older loved one has had pets throughout their life. As such, losing them now could be a devastating loss that impacts their mental health. The statistics below highlight how many households in Michigan have dogs or cats:
| | | |
| --- | --- | --- |
| | Have Dog(s) | Have Cat(s) |
| Percent of households in Michigan that have cats or dogs. | 41.9 | 31.2 |
The numbers above likely undershoot actual pet ownership rates since dogs and cats aren't the only pets out there. If your senior has a bird to water or struggles to clean a saltwater fish tank, in-home pet care in Lansing can help them just as much as someone looking for a dog walker or cat groomer.
What are the health benefits reported by seniors with pets in Lansing?
Animals bring joy into many people's lives, and that joy often translates into measurable health benefits for older Americans who care for pets. The stats below reveal the results of a recent survey performed by the University of Michigan asking seniors to self-report the benefits they get from pet ownership:
Percentage seniors who reported select health benefits from owning a pet
| | | | | |
| --- | --- | --- | --- | --- |
| | Reduce stress | Provide a sense of purpose | Connect with others | |
| Percent of seniors | 79 | 73 | 65 | 64 |
You might be thinking that a pet sitter in Lansing would eliminate many of the benefits above. For instance, how will your older loved one connect with others if someone else is walking their dog? The secret is that pet care isn't all or nothing. Your senior can find a happy medium between trying to do everything themselves and nothing at all.
What should I look for in a Lansing pet service?
Finding the best in-home pet care services in Lansing and nearby areas like Jackson begins by convincing your older loved one why such services could improve their quality of life. If you aren't sure how to have that conversation, Seasons has put together a comprehensive guide to finding in-home pet services to help you out.
For example, involving your senior in the research process can be a great way to help them feel like they have control over the situation. Let them ask questions when you're interviewing a potential caregiver and ask them what services they are most interested in. Even the most independent of seniors may be swayed by a Lansing mobile vet bringing expert medical care to their pets or a groomer trimming the cat's claws so they don't have to.
The price of in-home pet care in Lansing is also very important, so make sure you understand what your older loved one will have to pay before signing anything.
Caring, trustworthy pet services in Lansing
It would be a shame if your elderly loved one had to surrender their animals over relatively minor issues that professional pet care services could easily handle. Seasons provides free Lansing in-home pet care resources to help you find the caregivers your older adult needs to safely maintain custody of their pets, so why not look through them right now?