Find more resources in your city!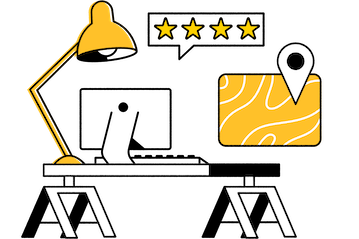 Start Exploring
Should your business be here?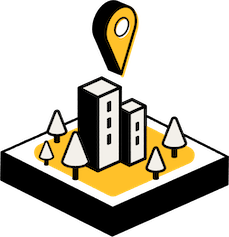 Add your business
How many households in Lafayette and statewide have pets?
Anyone who has ever owned a pet knows that they are so much more than just animals; they are much-loved members of the family. So many people find pet ownership to be meaningful and fulfilling, and residents in Louisiana are no different. The data below offers some insight into pet ownership in the state of Louisiana.
| | | |
| --- | --- | --- |
| | Have Dog(s) | Have Cat(s) |
| Percent of households in Louisiana that have cats or dogs. | 38.3 | 19 |
For many seniors, something as seemingly simple as walking the dog or bending to change the kitty litter can be difficult or even impossible as they grow older. The good news is that, with all the options for quality in-home pet care in Lafayette, it has never been easier to get your senior the support they need to care for their pet.
What are some positive effects pets have on seniors in Lafayette?
In addition to their unconditional love and unwavering loyalty, pets offer seniors so many other great benefits. They are a great way to keep seniors more connected to the world outside their homes and have a significant positive effect on both their mental and physical health, as can be seen below.
The positive effects of pets on seniors
Reduction of blood pressure
Reduction of depressed mood by increasing serotonin and dopamine levels
Reduction of visits to a doctor. Increased opportunities to exercise
Opportunity to meet new people
Reduction in loneliness.
It's not hard to see why owning a pet is such a fantastic idea for seniors aging in place. If your senior needs a little help taking care of their four-legged friend's needs, not to worry, it's easier than ever to get them the support they need. Professional in-home pet care services in Lafayette can take care of any chore your senior can't manage and ensure that their pet is always well taken care of.
What should I look for in a Lafayette pet service?
A great way to start your search is by carefully considering your senior's specific needs and circumstances. If they are still able to drive but can't leave their pet alone while they run errands, a pet sitter in Lafayette could be the perfect solution for them. If they are fairly homebound then a dog walker and Lafayette mobile vet is just what they need to ensure the best care for their pet. If you're feeling a bit overwhelmed with all of the options for pet care in Lafayette, check out our comprehensive guide to finding in-home pet services for more information and helpful tips to assist you with making the right choice for your senior.
Caring, trustworthy pet services in Lafayette
One of the best things you can do for your senior and their much-loved pet is to enlist the help of in-home pet care in Lafayette. This is a great way to ensure that both your senior and their pet stay happy and healthy. It not only helps your senior to continue enjoying an excellent quality of life but also gives them more time to enjoy the companionship of their furry friend. Seasons can help you find the right service provider for the job with our free Lafayette in-home pet care resources.