Find more resources in your city!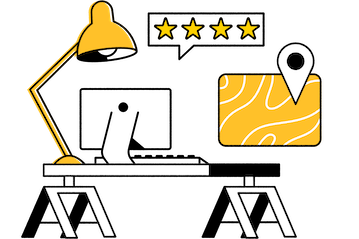 Start Exploring
Should your business be here?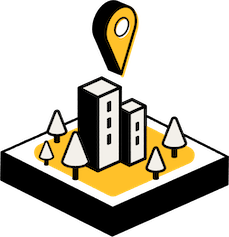 Add your business
How many households in Jacksonville and statewide have pets?
Having a pet that is entirely dependent on you for its survival is a big responsibility and involves a lot of work. Having a dog or a cat, for example, involves so much more than just keeping them fed and hydrated. There's also grooming, veterinary visits, and exercise. For the majority of households in Florida, it seems that the work is worth it:
If your loved one has mobility issues or suffers from conditions like arthritis, seemingly simple tasks like bending to feed the dog or changing the litter box can be difficult. Fortunately with in-home pet care in Jacksonville your senior can get the help they need with the tasks that come with owning a pet.
What are the health benefits reported by seniors with pets in Jacksonville?
Living with a companion animal can make an incredible difference in the lives of seniors by improving their quality of life and overall well-being. In addition to being a great mood booster, pets can also add meaning to your senior's day, get them moving more, and even help them be more social, as can be seen in the chart below:
Given all the benefits that pet ownership can have for your loved one as they age, making sure they remain side by side should be a priority. With the help of in-home pet care in Jacksonville, your senior will get all the support they need to be able to keep their trusted companion, regardless of the challenges that might come with getting older.
What should I look for in a Jacksonville pet service?
A good starting point when looking for in-home pet care services in Jacksonville is to consider the specific needs of your senior before reaching out to service providers. Are they managing pet care tasks well but need a reliable pet sitter in Jacksonville for when they get their health check-ups or treatments? Do they need help feeding their pet and administering necessary medications? Or do they need a Jacksonville mobile vet because they don't have access to reliable transportation? Make sure that your senior is a part of the decision-making process because no one knows their animal friend better than they do. Finding the right local service provider can feel a bit overwhelming at first. Our comprehensive guide to finding in-home pet services is a great resource to rely on to help you make an informed decision.
Caring, trustworthy pet services in Jacksonville
Even if your elder loved one can no longer manage all the responsibilities that come with pet ownership, that does not have to mean saying a heartbreaking goodbye to their furry friend. With the help of quality and professional pet care in Jacksonville, they can continue enjoying the love and affection a pet offers while also ensuring that their companion gets all the care it needs. From in-home grooming and vet services to making sure they get food and water daily, a professional can take care of a range of needs. You can trust Seasons to help you find the best local in-home pet care to support your senior. We have fantastic resources to guide and assist you every step of the way. Check out our free listings and reviews today.