Find more resources in your city!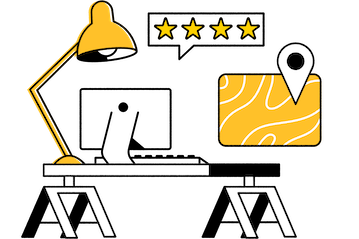 Start Exploring
Should your business be here?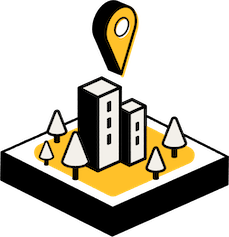 Add your business
How many households in Greenville and statewide have pets?
Taking care of a pet that is entirely dependent on you for their survival involves a lot more work than simply keeping them fed and hydrated. Despite the work involved, many people still choose to have pets because of the many benefits, as can be seen in the state of South Carolina, where over 70% of households have at least one dog or cat:
The responsibilities that come with caring for a pet can become difficult to manage for seniors as they get older. Fortunately, with the support and assistance of in-home pet care services in Greenville, your aging loved one can enjoy the companionship of their furry friend while also ensuring all of their pet's needs are taken care of.
What are some positive effects pets have on seniors in Greenville?
In addition to unconditional love and companionship, pets offer a host of other fantastic benefits for senior citizens. They can have a profoundly positive effect on the physical and mental health of your loved one, as well as help combat loneliness, and even give them a chance to meet other pet owners.
The positive effects of pets on seniors
Reduction of blood pressure
Reduction of depressed mood by increasing serotonin and dopamine levels
Reduction of visits to a doctor. Increased opportunities to exercise
Opportunity to meet new people
Reduction in loneliness.
Given how much a pet can improve the health, wellbeing, and overall quality of life of your senior, in-home pet care in Greenville is well worth the cost. Besides the benefits listed above, having a living creature depending on them can give your senior a sense of purpose, especially if they live by themselves. Pet care in Greenville is a great way to keep your loved one and their little friend happy and healthy.
What should I look for in a Greenville pet service?
While you search for in-home pet care in Greenville, it's important to keep the unique needs of your senior and their circumstances in mind. For example, are you looking for a pet sitter in Greenville to watch your loved one's cherished companion while they attend doctor's appointments or receive treatment for a chronic illness? Does your senior need a Greenville mobile vet to make home visits because they no longer drive? It's also important to include your loved one throughout the decision-making process because they know their pet better than anyone else. If the search for quality in-home pet care services in Greenville feels a little daunting, have a look at our comprehensive guide to finding in-home pet services to help you make the most informed choice.
Caring, trustworthy pet services in Greenville
With the help of professional pet care, including in-home service that comes right to your loved one's front door, you can ensure that they bask in the joys of pet ownership for as long as possible. Your senior should not be deprived of all the ways that an animal companion can enrich their life, and fortunately, they don't have to be. When you're looking for the best local in-home pet care for your senior, you can trust us to connect you with top-tier service providers.