Find more resources in your city!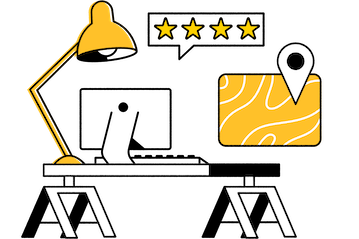 Start Exploring
Should your business be here?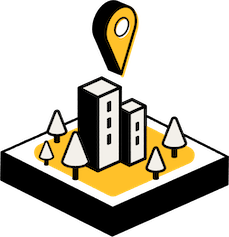 Add your business
How many households in Greenville and statewide have pets?
The demand for in-home pet care in Greenville, New Bern, Washington, Jacksonville, and Morehead City is only increasing as more and more households start owning pets. More than 40 percent of North Carolina homes own dogs, and more than a quarter own cats, with many owning both, according to data.
| | | |
| --- | --- | --- |
| | Have Dog(s) | Have Cat(s) |
| Percent of households in North Carolina that have cats or dogs. | 41.3 | 26.5 |
Dogs, cats, and other pets can provide much-needed companionship to older adults. Having a dog can give your senior an incentive to take a walk once or twice a day, giving them much-needed exercise opportunities and improving their overall health. However, there may be days when your senior doesn't have the energy to take their dog on a walk. On those days, a dog walker can help out.
In comparison to other generations, how many seniors in Greenville own a pet?
While many people think that only young people own dogs and cats, that's far from the truth. Baby Boomers rank among the top generations owning pets in the United States, according to the statistics. That shouldn't be surprising when you think about it. After all, seniors often reap the most benefits from owning a pet, as it can help them age in place in peace and fulfillment.
| | | | | | |
| --- | --- | --- | --- | --- | --- |
| | Gen Z | Millennial | Gen X | Baby boomer | Builder |
| Share of pet ownership in the United States in 2022, by generation | 14 | 32 | 24 | 27 | 3 |
In-home pet services in Greenville can help your senior avoid the stress, worry, and anxiety that they may face when no longer capable of providing for their life companion. It's convenient and will also relieve you of the responsibility of cleaning up your older adult's cat's litter or taking their dog to the dog grooming salon.
What should I look for in a Greenville pet service?
It's important to research in-home pet care services in Greenville carefully. Your pet is a big part of your older loved one's life, and it's important to get their input to ensure their pet's needs are being met. Make sure to find in-home pet care services in Greenville that your senior needs.
That can be a pet sitter in Greenville for when your older loved one wants to go out of town to visit family, or a Greenville mobile vet can be very useful if your senior can no longer drive but wants to make sure their pet is getting their regular scheduled checkups. Your senior might need someone to clean the cat's litter or groom their dog. They may even need a trainer to come to train their dog to behave properly if they haven't had their dog for a long time. Read through our comprehensive guide to finding in-home pet services for more information on what to look for.
Caring, trustworthy pet services in Greenville
One of the best ways to help your older loved one live independently and give them much-needed peace of mind is to get home pet services that make sure their furry companion isn't lacking anything, whether it's food, routine vaccines, or grooming. Let Seasons help you with our free Greenville in-home pet care resources today.