Find more resources in your city!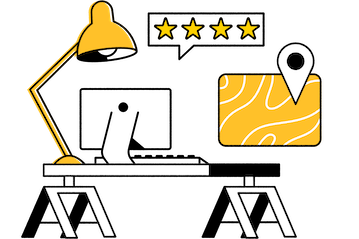 Start Exploring
Should your business be here?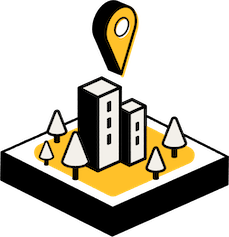 Add your business
How many households in Fresno and statewide have pets?
It's very common for households containing individuals, couples, and families to have pets. They are fantastic companions and can be great ways for children to learn how to take on new responsibilities. While some households opt for unique pets like rabbits, hamsters, or even snakes, the most common pet choices are generally cats and dogs. The following AVMA data reveals which of these two pets are the most popular in California:
Whether your aging loved one is a cat or dog lover, there's no doubt that they would never want to let go of their companion over an inability to provide optimum care. Fortunately, your senior doesn't have to sacrifice their relationship with their furry friend. If they're having a hard time getting to veterinarian appointments, they might consider a Fresno mobile vet. They could also look into in-home pet care in Fresno if they need help with dog walking, poop scooping, or administering medications.
What are some positive effects pets have on seniors in Fresno?
If you ask seniors what they love about being pet owners, they might mention the limitless snuggles, kisses, and unconditional love their pets provide every day. But the benefits don't stop there. Take a look at the following data, which outlines some amazingly positive effects of pet ownership that seniors enjoy:
The Positive Effects of Pets on Seniors
Reduction of blood pressure
Reduction of depressed mood by increasing serotonin and dopamine levels
Reduction of visits to a doctor. Increased opportunities to exercise
Opportunity to meet new people
Reduction in loneliness.
The health benefits alone provide enough reasons for a senior to try their best to keep their pet in the home. Fortunately, there are plenty of services available to help your older adult keep their pet happy and healthy. Your aging loved one can take advantage of in-home pet care services in Fresno that focus on pet sitting and walking. Or you might find pet care in Fresno that offers grooming, training, and other services.
What should I look for in a Fresno pet service?
When searching for in-home pet care services in Fresno, you want to look for services that will ensure your elderly loved one's pet is well taken care of. If your senior has a unique pet like a larger dog breed or another animal like a bird, small caged pet, or reptile, you'll want to look for an accommodating service.
Also, be sure to find out what type of help your senior is looking for. Do they want a pet sitter in Fresno who can hang out during errand runs, or would they like a mobile veterinarian who can stop by and provide medical attention if travel is difficult? Your elderly loved one might want to work with a trustworthy kennel if they will be away from home for an extended period of time. Or they might want to leave their pet at a day care for grooming and training.
Learn more about selecting reliable pet care in Fresno by consulting our comprehensive guide to finding in-home pet services.
Caring, trustworthy pet services in Fresno
Having a pet in the home is a great way for your aging loved one to stay energized and healthy while aging in place independently. Whether they are interested in mobile vet care, pet sitting, or more comprehensive in-home pet care in Fresno, there are plenty of services ready to help. Allow Seasons to assist you in finding the right pet care in Fresno or Visalia. Reviewing our unbiased listings today can get you on the right track.