Find more resources in your city!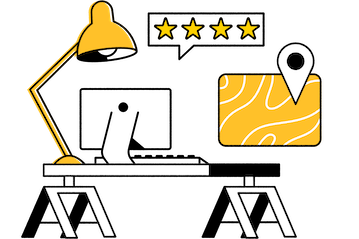 Start Exploring
Should your business be here?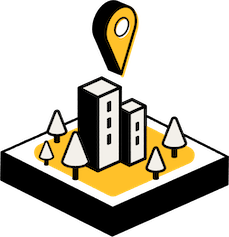 Add your business
How many households in Fort Myers and statewide have pets?
Pet ownership is common for families and individuals of all ages and living situations. In many cases, families have more than one pet. With all these animals comes a good amount of work to feed, bathe, exercise, and otherwise care for them. For more information, check out this report from The American Veterinary Medical Association.
There are a variety of common physical or cognitive difficulties that can make caring for a pet challenging for your loved one. If your older adult struggles with any of the tasks associated with a pet, that is no reason for them to not experience the benefits of having one. Finding pet care in Fort Myers ensures that they can enjoy the love of a pet while being confident that an expert is caring for their pet's needs.
Has the rate of pet ownership in Fort Myers increased?
Because of the mental and emotional benefits of owning a pet, the rate of pet ownership in the population has increased steadily over time. As the population ages, this means that more and more seniors will need assistance with grooming, feeding, or walking pets. This can make finding an effective pet service for your older adult very valuable.
Pet care in Fort Myers or Naples can provide a number of valuable benefits. In terms of daily care, they can ensure that your older adult's pet gets the food, exercise, and other support that they need. Additionally, a Fort Myers mobile vet can help keep pets healthy, even if their own lives in a remote area or has trouble with mobility. These kinds of support can make it possible for your loved one to stay with their pet for as long as possible.
What should I look for in a Fort Myers pet service?
Setting your loved one up with in-home pet care in Fort Myers involves understanding their needs and getting them to approve of the idea. Because of the bond between them and their pet, any assistance you find will need to be a good fit for their situation and wishes. For example, if your senior just needs help walking their dog, that requires a different sort of service than if they need assistance with tasks like bathing, feeding, or grooming. Make sure to ask for references when considering a potential company.
Finding in-home pet care services in Fort Myers is far easier if you know where to start. That is why we offer our comprehensive guide to finding in-home pet services. With this guide, you can get valuable information about how pet services work, as well as learn about the factors to consider as you search for a service.
Caring, trustworthy pet services in Fort Myers
In-home pet care in Fort Myers can make a difference for your older adult, particularly if they are aging in place. With the support of these services, your loved one can enjoy the benefits of owning a pet while having peace of mind knowing that their companion is well-cared for. Seasons offers valuable listings and guides to help you navigate finding the right service for your loved one.