Find more resources in your city!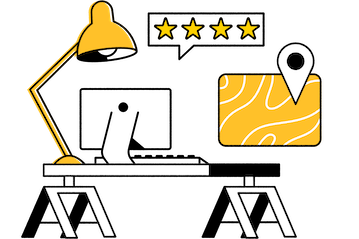 Start Exploring
Should your business be here?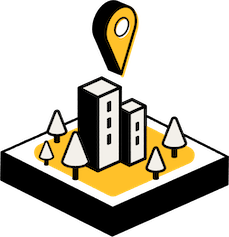 Add your business
How many households in Columbia and statewide have pets?
Whether it's teaching responsibility to a child or having somebody excited to see you every day after work, people of all ages can benefit from pet ownership. As such, your older adult might have had pets their entire lives and would feel deprived if they couldn't keep them any longer. The statistics below reveal how many households in South Carolina own pets:
A pet sitter in Columbia can handle tasks such as walking the dog and refilling the water bowl to ensure that your elder loved one's animals can safely remain at home where they belong. It may even be possible for a sitter to involve your senior in pet care so they still feel included in their animal's life.
What are some positive effects pets have on seniors in Columbia?
While many people understand the psychological benefits of pet ownership for older adults, many seniors report measurable benefits for their physical and emotional health as well. It would be a shame if your elderly loved one had to give those up. The data below reveals some of the most frequently cited positive effects that pets can have on the 65+ population:
The Positive Effects of Pets on Seniors
Reduction of blood pressure
Reduction of depressed mood by increasing serotonin and dopamine levels
Reduction of visits to a doctor. Increased opportunities to exercise
Opportunity to meet new people
Reduction in loneliness.
In-home pet care services in Columbia are a great way to ensure that your older adult enjoys all of these benefits as they age in place. Importantly, pet care isn't limited to basic tasks such as giving the dog some exercise or cleaning the litter box. It can also include a Columbia mobile vet to keep animals healthy and care for more unconventional pets such as birds and fish.
What should I look for in a Columbia pet service?
In-home pet care services in Columbia should always be something that happens for your elderly loved one, not to them. That means that you should consult your senior throughout the research process to ensure that their needs are met. For example, a senior with mobility issues might need somebody to drive their animals to the groomer or take them to a dog park. Alternatively, you can explore in-home pet care in Columbia like veterinary care to help your elderly loved one conveniently access the help they need. No matter what type of pet care in Columbia you're looking for, make sure that the caregivers have a solid rapport with your older adult to facilitate effective two-way communication.
Our comprehensive guide to finding in-home pet services includes more information on what services are available and how much different services cost, so bookmark it for future reference.
Caring, trustworthy pet services in Columbia
Animals bring joy to a senior's life, so any older adult who wants to have a pet should be able to enjoy a furry friend. If your senior cannot take care of their animals the way they once did, professional in-home pet care in Columbia can fill in the gaps to keep their companions happy and healthy. Seasons makes it easy to connect with local pet care resources, so let us help you keep your senior's pets at home.