Find more resources in your city!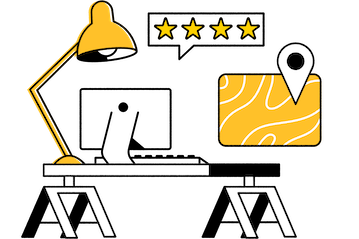 Start Exploring
Should your business be here?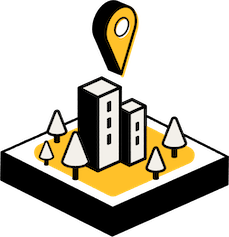 Add your business
How many households in Charleston and statewide have pets?
Did you know that almost half of all households in West Virginia own dogs? In addition, more than one out of four households own cats. Sometimes, there is an overlap between the two. Households that own multiple pets need pet care in Charleston even more. See the following breakdown of the percentage of West Virginia homes owning dogs or cats:
Whether the senior in your life owns a dog or a cat, they can benefit from in-home pet care in Charleston or Huntington. From assisting them with walking their dog to grooming their cat and cutting its nails, in-home pet care in Charleston can make your elderly loved one's life significantly easier. A pet is supposed to reduce your senior's stress, not contribute to it.
How do pets in Charleston help their owner's mental health?
Almost three out of four senior citizens living alone said that their pets helped them cope with physical or emotional problems, according to a survey. There's no surprise in that – pets are true friends. They are with you every day, and they show affection and love, just like humans do.
A pet can help your elderly loved one age independently with respect and dignity. In-home pet care services in Charleston can assist on a daily or weekly basis, depending on what your older adult needs help with. Whether it's a dog, cat, or another pet they own, in-home pet care services in Charleston are perfect for senior citizens.
What should I look for in a Charleston pet service?
There are a few factors to consider when searching for pet care services in Charleston. First of all, have a talk with your older loved one about their needs. Otherwise, how can you know what to look for? Your aging loved one might find it difficult to take their dog on walks twice a day, so hiring a dog walker might be appropriate. On the other hand, they may need help with grooming. If they don't have anyone to watch their dog while they attend their medical appointments, they may need a pet sitter in Charleston to look after their furry friend. If their cat is sick, having a Charleston mobile vet on call can make their life a lot easier.
We recommend reading our comprehensive guide to finding in-home pet care services as well. It has a wealth of information on what to look for in a pet care service and how to go about finding one.
Caring, trustworthy pet services in Charleston
If your elderly loved one is anxious about their pet, finding in-home pet care services can help them breathe a sigh of relief. It can also help you, as you won't have to worry about your aging loved one getting lonely every day. Browse our free listings to start your search for pet care services today.