Find more resources in your city!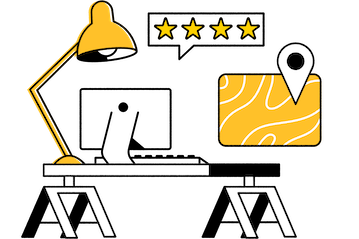 Start Exploring
Should your business be here?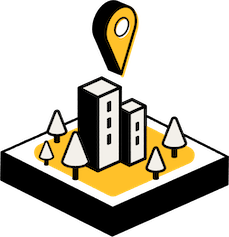 Add your business
How many households in Bismarck and statewide have pets?
Pets are great for all age groups, often teaching children responsibility while providing companionship and entertainment to adults. Your senior may have enjoyed the company of pets throughout their entire lives, so losing that now when so many other aspects of their lives are changing would be heart wrenching. The following stats reveal how many households in North Dakota keep pets:
| | | |
| --- | --- | --- |
| | Have Dog(s) | Have Cat(s) |
| Percent of households in North Dakota that have cats or dogs. | 44.3 | 24.8 |
These statistics don't include other types of pets such as birds and fish, but in-home pet care in Bismarck and nearby areas such as Minot and Dickinson can also include cleaning a birdcage or changing a fish tank filter. Your older loved one's unique situation will determine what kind of pet care they need.
How do pets in Bismarck help their owner's mental health?
Anybody who has ever owned a pet will say that watching an animal's antics can brighten your mood after a long way of work or school, and seniors often need that psychological boost more than the general population. The following AARP statistics reveal how many older adults living alone have turned to their pets for support:
| | | |
| --- | --- | --- |
| | Pet helped with physical or emotional problem | No difference |
| Percent of older adults living alone who said their pet helped them cope with physical or emotional problems | 72 | 28 |
Seniors are already prone to feelings of isolation and loneliness, and losing the companionship of a pet could make these issues even worse. Finding a pet sitter in Bismarck for your senior can help them hang on to their pets while also giving them a new human caregiver to talk to, attacking the problem from two different fronts.
What should I look for in a Bismarck pet service?
Finding the best in-home pet care services in Bismarck begins by thinking about what your older adult and their pets could most benefit from. If your senior enjoys walking the dog every morning, hiring a dog walker to take that away from them wouldn't make much sense. If your elder loved one has unsteady hands though, a mobile groomer could prove enormously beneficial in keeping the cat's claws trimmed. Similarly, a Bismarck mobile vet is a great solution for older adults who lack reliable transportation options but still need to get their pets medical care.
You want your older loved one to access professional pet care whenever they need it, so ask what services will cost before you sign anything. You should also interview potential pet sitters with your older loved one to ensure they establish a solid working relationship. Our comprehensive guide to finding in-home pet services provides further information.
Caring, trustworthy pet services in Bismarck
Pets do a lot of good in giving seniors a reason to get up in the morning and providing unconditional affection, but your older loved one might need a helping hand to safely care for their animals. In-home pet care in Bismarck provides that support while still allowing older adults to play an active role in pet care. Seasons provides the free resources you need to start looking for pet care services today, so what are you waiting for?