Find more resources in your city!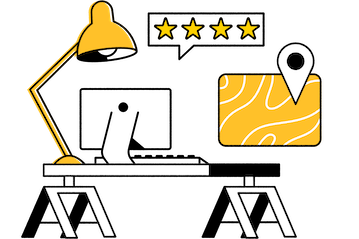 Start Exploring
Should your business be here?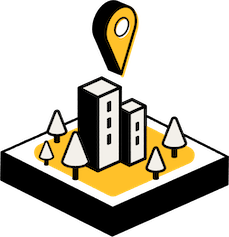 Add your business
How many households in Augusta and statewide have pets?
In Georgia, more than 1/3 of the households have at least one pet, whether that's a cat or a dog. That doesn't even take into account other pets like birds, lizards, snakes, chinchillas, and the wide variety of animals that people enjoy as pets. That ends up being a lot of work for elderly pet owners. Some pet owners may not be able to perform certain chores like changing the litter box or taking a large dog for daily walks on their own.
| | | |
| --- | --- | --- |
| | Have Dog(s) | Have Cat(s) |
| Percent of households in Georgia that have cats or dogs. | 36.7 | 20.4 |
When these chores become too much, pet care in Augusta can step in to help. Whether it's bathing Fido or cleaning Garfield's litterbox daily, professional in-home pet care services in Augusta can fill in for what your older loved one can no longer do. No matter what kind of care your older loved one's pet needs, a pet care service can provide it. In fact, if your senior is a traveler, they can even hire a quality pet sitter in Augusta.
Has the rate of pet ownership in Augusta increased?
The physical, emotional, and mental benefits of owning a pet are especially important to older adults. In addition to having a great friend who is always at their side, many pet owners report lower blood pressure and increased physical activity from owning pets and exercising them on a regular basis. This may be one of the many reasons pet ownership has increased so much since 1988, as the information below indicates.
Pet ownership rates over time
| | | | | | | | | |
| --- | --- | --- | --- | --- | --- | --- | --- | --- |
| Year | 1988 | 2008 | 2011 | 2013 | 2015 | 2017 | 2019 | 2020 |
| Percent of households | 56 | 62 | 62 | 68 | 65 | 68 | 67 | 70 |
With more and more people owning pets and realizing the benefits of keeping them in their lives even after they are too old to care for them entirely on their own, it's beneficial that you can get in-home pet care in Augusta for your older loved one and their best friend. Keeping them together is one of the most caring things you can do for your aging loved one.
What should I look for in a Augusta pet service?
When you're searching for pet care in Augusta or Aiken, there are definitely some things you'll need to consider. First, you'll need to have buy-in from your senior. Once they understand this is a way to keep a pet that they love, you'll need to check out what kind of service is provided by the pet care service you are looking into. Does your aging relative have mobility issues and need help exercising their pet? Do they lack transportation and need the help of an Augusta mobile vet? Will they need in-home grooming services?
There are so many things to think of when considering in-home pet care, which is why we provide our comprehensive guide to finding in-home pet services. This handy guide can help you find the right in-home pet care services for your senior.
Caring, trustworthy pet services in Augusta
Keeping your older loved one and their pet together isn't just doing a good thing for your senior, but for their pet as well. With the help of in-home pet care in Augusta or Aiken, your relative and their pet can grow old together without disruption in either of their lives. Use our listings and reviews to get started on your search today.